The Open University MBA is designed to be completely flexible, so that you can fit it in with your life and plan your own way through it. As you progress through the modules, you can pick up other qualifications which will have a positive impact on your career:
Finally, on successful completion of Stage 2, you will be awarded the MBA (180 credits).
How long does it take?
You can take between eighteen months and seven years to complete your MBA, but most people opt for the three year programme (requiring about 12 – 15 hours of study per week), or the two year programme (20 – 25 hours per week). The diagrams below summarise the three and two year models. For course descriptions and a list of elective courses, please visit our MBA qualification page.
The MBA consists of 75% compulsory modules and 25% electives, so you can tailor it to suit your personal and professional development.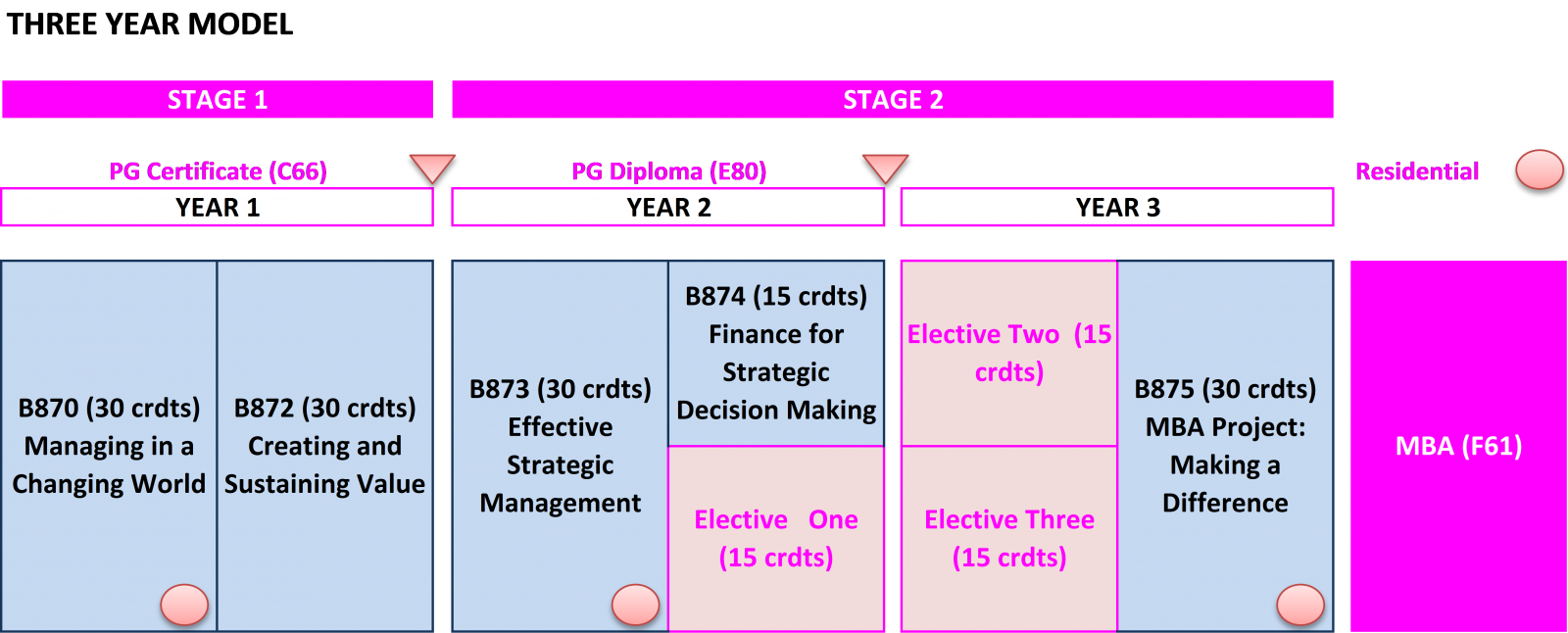 ---
More about the Open University MBA: