Delivering transformational, high quality business and management education, The Open University Business School (OUBS) has a global reputation as a leading provider of qualifications, executive education and informal learning; supporting individuals and organisations through open access, digital and blended learning.
I would recommend the OU to anyone all over the world because you can fit it around your life. You can do the course online whenever you have time and it has a fantastic reputation.

Tillmann HensslerRead more
With 40 years' experience, OUBS enables talented people to reach their full potential, and businesses to make the most of their staff. A truly international business school, we are rated 'excellent' (the highest possible rating) by the Higher Education Funding Council for England (HEFCE) for teaching and support, and are among the largest business schools in the world to be triple-accredited.
16,664 students are studying with us in more than 90 countries round the world, with nearly 360 tutors supporting them
We have a global network of more than 110,000 alumni in over 125 countries, including over 28,000 MBA graduates
Our curriculum is internationally relevant, created and taught by academics with industry insight and experience, and underpinned by research that achieves global impact.
---
Accreditation
OUBS is one of an elite group to have earned AACSB, AMBA and EQUIS accreditation* – awarded by the world's leading international management education associations to fewer than 1% of business schools globally.
*the Association to Advance Collegiate Schools of Business (AACSB), the Association of MBAs (AMBA) and EFMD Quality Improvement System (EQUIS).
---
Athena Swan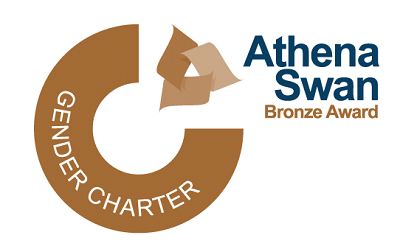 We are the first school outside of the OU's STEM faculty to achieve an Athena SWAN Bronze 'departmental' award (in November 2021). This followed our submission to Advance HE, the British professional membership scheme which promotes excellence in higher education. This internationally recognised gender equality charter acts as a catalyst for change and cultural transformation for staff and students.
It was initially established to encourage and recognise commitment to advancing the academic careers of women within STEM subjects but is now across all disciplines, professional and support staff and not just barriers that affect women, and also commits to considering the intersection of gender and other characteristics.
---
Awards
Shortlisted for the Times Higher Education 'Business School of the Year' award, 2013, 2014, 2016 and 2017
Five finalists and two winners in the international AMBA 'Student of the Year' awards
Shortlisted for the Association of MBAs (AMBA) Innovation Award 2015
Winner of two industry awards for our MBA Business Case Builder online tool (helps prospective students create a compelling business case for employer sponsorship): Gold in the annual Heist Awards 'Best use of innovation and creative thinking' category) and Silver in the CASE Circle of Excellence Awards ('Individual sub-websites' category)
OUBS featured in AACSB's Innovations That Inspire for significant investment in free online learning resources in 2016
Winner of the Business Partnership category at the Guardian University Awards 2017 for our collaboration with financial services company True Potential LLP
One winner in the international AASCB Influential Leader awards in 2019.
---
Influence

We are one of only five UK business schools to be a member of the Global Business School Network (GBSN) – a network of 120 business schools on six continents working to strengthen management education in the developing world. The goal of GBSN is to implement capacity building programmes that advance management education, creating long-term impact on development.

Since 2011, we have also taken an active role and are an Communicating Signatory to the Principles for Responsible Management Education (PRME). This is a United Nations-supported initiative founded in 2007 as a platform to raise the profile of sustainability in schools around the world, and to equip today's business students with the understanding and ability to deliver change tomorrow.
---
Partnerships
We work with a number of influential professional bodies and international partners to ensure that our curriculum meets the needs of students and employers in the UK and worldwide.
Professional bodies
International partners
Arab OU - In 2003 the Arab OU achieved accreditation from the Open University's Centre for Inclusion and Collaborative Partnerships, enabling many thousands of students and teachers in the Arab world to access management education of the highest calibre.
XuetangX - In 2020 XuetangX and The Open University launched their licensing and validation partnership. XuetangX is delivering an MBA programme validated by The Open University. Content is licenced from our triple-accredited MBA programme, adapting this to meet local business context.
The BBC
The Open University and the BBC co-produce a number of programmes every year to support courses, and to inform and entertain the public.
---
Rankings
Financial Times Online MBA Rankings
We recognise the value that is placed on rankings as a way of understanding the merits of different MBAs, and participated in the Financial Times (FT) online MBA ranking when it was launched in 2014 and placed 13th. However, after reviewing the methodology, we felt that the current criteria does not allow us to fully reflect the quality of our supported online and practice-based learning experience. For this reason, we have not particpated since.