Space Exploration Analysis and Research (SPEAR) is a cross-Faculty research cluster that builds upon the OU's expertise in space exploration and its impact upon economy and society.
The research activity includes a number of significant projects including the European Space Agency Exploration Roadmap in Socioeconomics (BEERS) and SpacePort Scotland projects.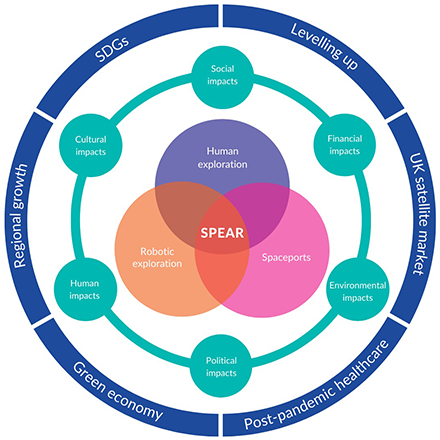 SPEAR's contribution to this interdisciplinary agenda is focused on the socio-economic analysis of space exploration programmes and missions, evaluating and measuring:
the contribution of the space economy and industry to inclusive and sustainable growth as well as cultural/symbolic change
economic growth and employment
robotic design
educational, environmental, financial, human, organisational, scientific, technological and social resources and outcomes
SPEAR has been enabled by interdisciplinary collaboration and co-operation between The Open University's Space and Citizenship and Governance Strategic Research Areas (SRAs).
These two areas are the major drivers for the awarding of funding for the BEERS project, further building expert capacity, knowledge exchange and impact in this increasingly important interdisciplinary area.
The cluster encompasses an internal, external and international multi-disciplinary network that encompasses research and its application in the areas of:
Space science and robotic rover design
Space Industry 4.0
Input-output analysis of economic multipliers
Space city-region leadership in Europe
Space governance and law
The network draws upon colleagues from other UK HEIs and international universities, European and other space agencies, central and local government bodies, learned societies and partnership organisations that relate to the topics above.
This association is creating new research collaborations in the form of projects, funding bids and outputs in a range of publications and other media. SPEAR builds upon and develops these outcomes and impacts to make a significant inter-disciplinary contribution.
---
Lead Members
---
Outcomes and impacts
Part of the results of Phase 1 of the ESA-funded BEERS project were reproduced in the final report of the ESA Ministerial Council, Space 19+ Strategy published in late 2019. This strategy sets out the funding commitments and priorities for the 22 member states for the following five years
The Socioeconomic Analysis and Benefits Assessment of Spaceport Scotland (SEABASS) project follows on from the impact of BEERS in building SPEAR's network through collaboration with North Lanarkshire Council, Scottish Enterprise and Space Centre Shetland. This collaboration is being extended to other stakeholders in Scotland as it becomes a key player in the global satellite industry. The unique impact evaluation methodology underpinning SEABASS also provides the framework for the analysis of spaceports in the rest of the UK and in other countries, creating further collaboration with and impact on different publics.
The BEERS project evaluated the socio-economic impact of the International Space Station (ISS) whose experiments have led to contributions to telemedicine; battery technologies for electric vehicles and smart cities; environmental management; and new industrial alloys, among others. These outcomes correspond to achieving the ESA benefit categories of science; economic growth and competitiveness; new means to global challenges/sustainable development goals and inspiration. Similarly, the BEERS evaluation of future lunar missions shows the benefits of lunar mining, space architecture, and robotic design to the benefit of the Earth Economy.
---
Resources
The Open University hosted Leslie Budd's inaugural lecture on 10 May 2022, which explored the recent increase in public interest in space exploration and the future of using urban and regional economics for assessing its impact.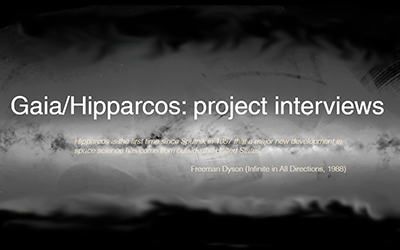 How can economists go about quantifying the wider benefits of space programmes like Gaia? Professor Leslie Budd is interviewed by Michael Perryman in this audiocast.