Research at the Business School has real-world impact, with the majority of our research output aligning with the University's wider mission of social justice
We pursue research that is world leading, involves extensive engagement with professional practice, and delivers a real and lasting impact in areas of policy and practice that bring wider benefits to society.
---
Research Excellence Framework

In the most recent Research Excellence Framework exercise, the Business School submission saw 75% of the outputs assessed rated as internationally excellent (3*) or world-leading (4*). 92% of the OUBS impact cases were assessed at the level of 3 or 4 star.
The research environment narrative was rated as world-leading or internationally excellent, a result that reflects a substantial improvement in different areas of our research portfolio, including PhD supervision, research support, income generation, and external engagement.
The average score (GPA) in each of the three assessed categories (outputs, impact, research environment) is higher than 3 star and the rank of our research environment places the Business School at the top third of the sector.
Our research impact cases
The 'blame culture' in policing creates defensive behaviours, including denial, scapegoating and resistance when there are problems and/or complaints to the police. To tackle this, the Blame to Praise model was developed for London's Metropolitan Police Service ('the Met') by former academic Dr Leah Tomkins in an action research project running from 2017 to 2020.
The model provides a rigorous yet user-friendly toolkit for identifying the main reasons for failure and directing different kinds of corrective action accordingly. It has been implemented both in the Met and by the police regulator, the Independent Office for Police Conduct (IOPC), resulting in a change to statutory legislation in an Act of Parliament (the Police Conduct Regulations Act, 2020).
It has also led to a range of process, culture and behavioural changes in both the Met and the IOPC.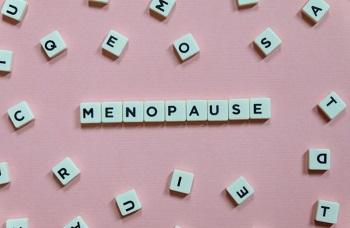 This impact case outlines the research Professor Joanna Brewis and colleagues have undertaken into the under-studied area of menopause at work. This has contributed to the removal of the workplace taboo around menopause and to making organisations more menopause-friendly, thus benefitting menopausal women workers.
Numbers of working women of (post-)menopausal age have been rising in the UK since at least 1992. Most will experience menopausal symptoms: indeed a 2016 survey by ITV and Wellbeing of Women suggests 25% had considered leaving their jobs as a result. Work had exacerbated symptoms for 50%.
Professor Brewis's research has had nationwide impact across all three economic sectors through dissemination (journal papers, media coverage, presentations, webinars, a toolkit and workshops), followed by implementation of recommendations in organisations including GlaxoSmithKline, the University of Salford and the Royal Society for the Protection of Birds.
Click to read an article and to access a workplace checklist on the Henpicked website: Managing Menopause in NHS workplaces - showcasing best practice.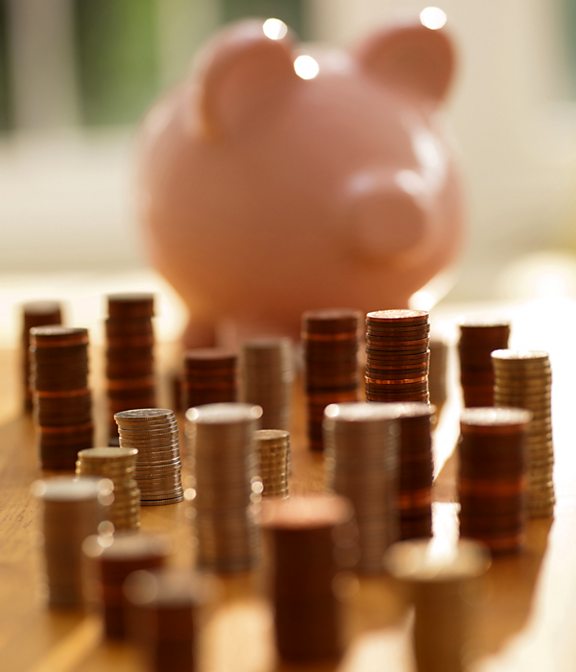 The role of attitudes and emotion in financial behaviour has been under-researched. Policymakers over emphasise information-asymmetries at the expense of attitudes and emotions. Since 2009, Professor Mark Fenton-O'Creevy has researched the emotional and attitudinal factors influencing the financial decision-making of finance professionals and private citizens.
His research was built on by private companies and has informed changes to their professional practice and commercial strategy. His research also contributed to the National Financial Capability Strategy 2015.
Through extensive and diverse dissemination, including collaboration with the BBC, his work has informed citizens on the psychology of their financial decision-making and has consequently impacted on attitudes towards spending and money.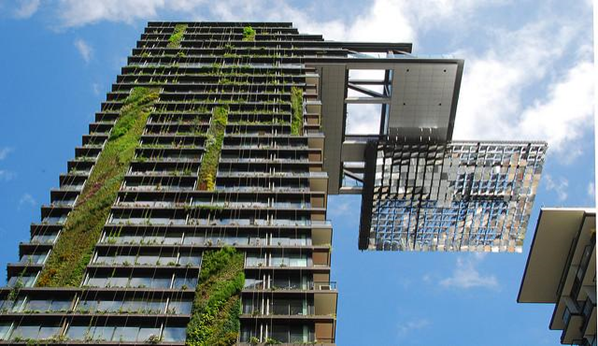 Interdisciplinary research undertaken by Professor Richard Blundel, Dr Anja Schaefer and Dr Aqueel Wahga has addressed the challenge of improving firm-level environmental performance in small and medium-sized enterprises (SMEs), with a focus on the role played by intermediaries in promoting the adoption of more sustainable processes, technologies and policies.
Outputs from this research have influenced professional practice in intermediary organisations and generated evidence-based tools and learning resources that are facilitating more effective, values-based engagement with SME owners and managers. The research has also shaped the design of curriculum in HEIs and related student learning experiences in the UK and Pakistan. Impacts have been achieved through:
focused interactions with SME owners and managers
collaborative engagement with intermediaries and policymakers
co-creation of accredited modules and open educational resources
The course, 'Promoting sustainability in business: a values-based toolkit' is freely available on OpenLearn. Click to visit the project page.
Since 2013, Professor Jean Hartley has conducted research into the capabilities (skills) of leadership with political astuteness which contribute to effective performance by public leaders and managers. Her research developed a novel and well-evidenced framework now widely used across the UK and internationally, resulting in national and local impact in three countries.
In the UK, her research informed national government policy, contributing to improved models of leadership and leadership development for civil servants and other public servants, including the police.
In Australia and New Zealand, Hartley's framework is used across all governments at national and state level to define and practice effective public leadership.
This research has improved the skills of public servants to work with elected politicians, to work with diverse organisations and stakeholders, and provide better services to the public.
Demand poses a serious challenge to UK police forces, often shown to outstrip the resources available to meet it and consequently requires forces to prioritise demand and restrict what services they provide to the public. Research conducted by Dr Paul Walley investigated the non-urgent demand in the control room of Gloucestershire Constabulary (GC) by using a "failure demand" perspective.
Through the introduction of demand management and demand reduction techniques based on the research's applied theory, GC was able to improve its ability to meet demand and its response times, reduce officer workload and save significant amounts of money through reduced staffing costs. The successful results achieved by GC led to further funding and engagement by other police forces and programmes, resulting in further impact to professional practice.
Visit the Centre for Policing Research and Learning research theme page for more information.
---
Sharing research with the public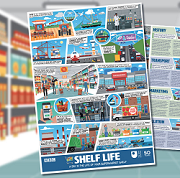 Research is widely disseminated to the public, mainly through courses on our free learning platform OpenLearn and through our partnership with FutureLearn. Research feeds into our original module materials, and selected content from these materials form the basis for our free courses.
For over 50 years, the OU has produced programmes with the BBC, starting with late night lectures (before the days of video and online learning) and evolving into today's prime time TV and radio shows – designed to engage millions of viewers and listeners with entertaining, informative and educational content. OU academics are consultants on these programmes, providing expert insight and research-based contributions.