Learning at Work Week 2020 runs from 5 to 11 October on the theme 'Learning Journeys - where will you go?'
We have put together a number of free resources for learning in your own time. We hope you enjoy dipping in and out of these resources, and you can explore more about all of these topics or anything else that interests you on OpenLearn or FutureLearn, for free, at any time.
---
Curiosity and Unlearning - Overcoming the inertia to learn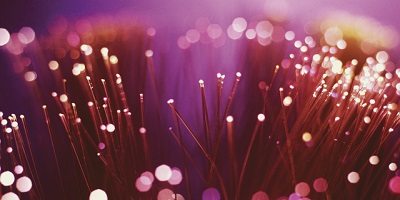 Here's something to try, a small experiment if you will. Release your mind and rather than trying to choose from the huge amount of courses or formal learning out there, just start with a question:
What would I like to know more about that I don't know now?
And then off you go – just start searching online and see where it takes you. Don't filter it, don't worry about tangents, quality or sources yet just go with it. Warning: set yourself a time limit because you will be amazed where your journey takes you. Once you have decided to stop, just reflect a little on what you've learned, share it with someone else, ask what they think. Now, what else would you like to know about?
Read the full blog by OUBS academic Liz Moody.
---
Introduction to cyber security: stay safe online
Our lives depend on online services. Gain essential cyber security knowledge and skills, to help protect your digital life.
---
National Numeracy Challenge
The Open University has teamed up with charity National Numeracy to enable everyone to boost their confidence with numbers using the National Numeracy Challenge. Try it now!
---
A Support Net: Can you help someone in need?
All of us will experience personal challenges, but could you make a positive impact on someone's life? Try our wellbeing interactive 'A Support Net' to see if you can help four people.
---
Are we really what we eat?
How do we know what is in our food? Does it need to be difficult to follow a healthy eating pattern?
This free course, The science of nutrition and healthy eating, will help you to answer these questions.
---
Understand your relationship with money
Find out your psychological and emotional relationship with money and the implications for your own financial wellbeing.
---
Digital literacy: succeeding in a digital world
This free course, Digital literacy: succeeding in a digital world, will develop your confidence and skills for life online, whether study, work or everyday life. It explores a range of digital skills and practices, including digital identity, digital well-being, staying safe and legal, finding and using information and online tools, and dealing with information overload.
---
Working in diverse teams
The world we live and work in continues to change at a great rate and this impacts on the teams we work in today. In this course you will consider why diversity has increased and consider both the benefits and difficulties of working in teams of an increasingly diverse character and teams that operate at a distance.
---
Learning at Work Week Webinar archive
We have been a supporter of Learning at Work Week for a number of years and have a playlist of webinars freely available on our YouTube channel, which also contains a host of other video resources from the Business School.
---
Formal Learning
If any of this has inspired you to explore studying with us, please visit our Study pages and find out more about all our courses. You can also find out more about all the courses The Open University offers on the website.
Learning at Work Week takes place in May every year. It is coordinated by the Campaign for Learning and is led by companies and organisations in their workplaces.