On this page we have compiled a list of resources for anyone who is looking for information, advice or support related to their gender identity.
Because there is some evidence that trans adults may be at higher risk of mental health difficulties we have also included broader mental health resources.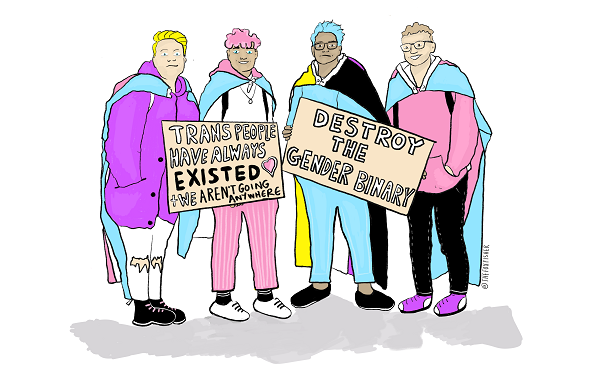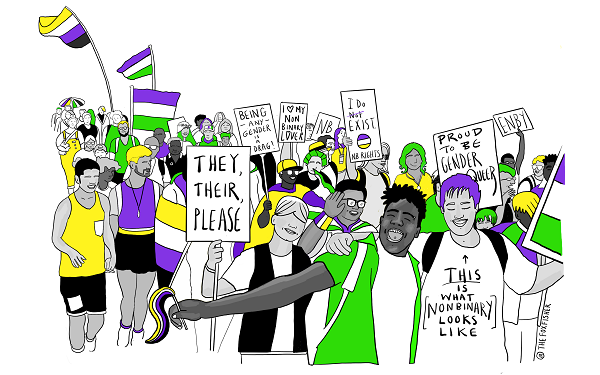 Support for trans adults
LGBT Foundation
LGBT Foundation is a national charity delivering advice, support and information services to lesbian, gay, bisexual and trans (LGBT) communities and is a partner on the ICTA prject. The organisation offers a range of support and information to trans (including non-binary) people.
For more information go to: lgbt.foundation/who-we-help/trans-people 
Yorkshire MESMAC
Yorkshire MESMAC is one of the oldest and largest sexual health organisations in the country and also a partner in the ICTA project. The organisation supports trans (including non-binary) people from all walks of life and offers a range of support services including drop-in sessions, support groups and one-to-one sessions.
More information about these services as well as information on the latest trans (including non-binary) friendly resources around sex, relationships, bodies and STIs can be access through this link: mesmac.co.uk/resources/trans-and-non-binary
MindLine Trans+
Bristol MindLine has launched a helpline looking to support trans (including non-binary) individuals, and those questioning their gender. It is also available for family and allies of trans people. Lines are open Mondays and Fridays, 8pm-midnight.
For more information, visit: bristolmind.org.uk/help-and-counselling/mindline-transplus/ Or call: 0300 330 5468.
---
Support for mental health issues
If you or someone you know struggles with any kind of emotional or mental health issues there are some really useful websites with information, support and helplines.
Mind
The main website of the mental health charity Mind has lots of advice and support plus an information helpline and webchat service.
Phoneline: 0300 123 3393 (Monday-Friday, 9am-6pm)
Samaritans
Provides support for people experiencing feelings of distress or despair.
Free 24-hour helpline: 116 123
Papyrus
Young suicide prevent society
Phone: HOPElineUK 0800 068 4141 (Monday – Friday, 10am-5pm and 7pm-10pm plus 2-5pm on weekends)
Information
The NHS has information on on common mental health difficulties, including information on helplines and useful websites, and forms of self-help.
Therapy
You can access short-term therapy for common mental difficulties such as anxiety and depression through the NHS; talk to your GP to find out more.
There are also counsellors and psychotherapists who specialise in working with trans (including non-binary) people on a fee-paying basis. As with any mental health professional it is a good idea to ask detailed questions about their general training, qualifications and professional body accreditations as well as asking about their specific experience working with trans people.