The Open University Business School recognises that sustainability is of the highest importance.
Our world has become increasingly connected, so it's vital that we recognise the impact we have on our local and global environment. As academics, researchers, professional staff, students and alumni, we can all play a part in ensuring sustainability is built into all of our activity, rather than just being a tick box optional exercise.
From writing sustainability into our curriculum, to encouraging good practices in the workplace and at home, and by undertaking meaningful research with practical outcomes, we want to ensure that our actions reflect our commitment to meeting the United Nations' Sustainable Development Goals.
Find out more about how The Open University is committed to sustainable practices, or read on for a round up of our activity.
---
Principles for Responsible Management Education

OUBS has been a Communicating Signatory to the Principles for Responsible Management Education (PRME) since 2011. This is a United Nations-supported initiative founded in 2007 as a platform to raise the profile of sustainability in schools around the world, and to equip today's business students with the understanding and ability to deliver change tomorrow.
Athena SWAN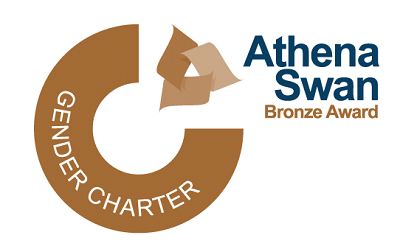 We are the first school outside of the OU's STEM faculty to achieve an Athena SWAN Bronze 'departmental' award (in November 2021). This followed our submission to Advance HE, the British professional membership scheme which promotes excellence in higher education. This internationally recognised gender equality charter acts as a catalyst for change and cultural transformation for staff and students.
It was initially established to encourage and recognise commitment to advancing the academic careers of women within STEM subjects but is now across all disciplines, professional and support staff and not just barriers that affect women, and also commits to considering the intersection of gender and other characteristics.
---
Research
Courses
News
Events