Managing Director for Media, Entertainment, Culture & Fashion Industries at NEOM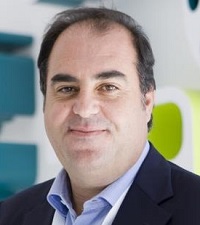 Wayne is an accomplished and successful international executive with 20+ years experience in leadership roles in the media/entertainment, gaming & events industries in the private and government sectors. He has lived & worked in Australia, Europe, United States, Asia & Middle East; developing strong cultural understanding & commercial/operational expertise across mature & emerging markets.
He has led key divisions of major iconic international media businesses & entertainment brands. Driven broad brush strategic & policy initiatives for government. His experience includes M&A activity, establishment of sector clusters & special economic zones, cultural policy development, investment /start up incubation and non executive board roles spanning the globe. 
Wayne has served as a non exec board director of media start-ups; event, gaming, media education/training & entertainment companies. Reflecting his extensive experience in the innovation sector and knowledge economy. He has thorough exposure & deep knowhow of digital, emerging technologies,convergence, multi-screen environments and their impact on industry & consumers and an understanding of the commercial and strategic drivers across these sectors.
Wayne is Managing Director for Media, Entertainment, Culture & Fashion Industries at NEOM. Spearheading the development of a vibrant and sustainable creative industries economic sector for NEOM. He is currently a member of the Producers Guild of America; member of the Australian Institute of Company Directors and serves on the Open University UK Advisory Board. He previously was elected a Screen Producers Australia Councillor and was a Board member of Ausfilm. Chairing the finance and risk committee. Wayne also was appointed by Australian Government to serve on the Department of Foreign Affairs and Trade Council for Australian - Arab Relations. 
He was previously President & General Manager for Fox Studios US based in Los Angeles. Having been promoted from his role as CEO & Managing Director for Fox Studios Australia. 
Previously, Wayne was Deputy CEO & COO at the Abu Dhabi Media Zone Authority/twofour54. His prior role was as Executive VP at Universal Pictures Int, based in London. Earlier in his career, he held senior commercial and marketing leadership roles with leading international brands including Time Warner, The Walt Disney Company, PepsiCo & Unilever.