Investor & Adviser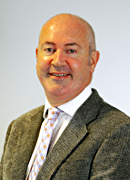 Andrew is a highly experienced investor and adviser. He operates across Europe and North America and with heavy experience of Asian markets.
In January 2012, Andrew formed his own direct investment firm, Tudeley Investments. From 2004 until 2011, he was Chief Executive of Transpac Media Ltd, a boutique investment banking firm, specialising in the global media and leisure industries, covering industry sectors such as broadcasting, recorded music, music publishing, broadcasting, software, games advertising and internet initiatives.

From 1999 to 2005, Andrew was Chairman and CEO of The Virgin Group's Asia Pacific businesses, where he served as a director of numerous Virgin companies, such as Virgin Radio Asia, Virgin Mobile Asia and Virgin Mobile Australia. Prior to Virgin, Andrew was Adviser to the Asia Pacific Chairman of Joseph E Seagram (then owner of Universal Studios) and Group Managing Director of the Magna Group. Andrew currently serves on the International Advisory Board of the Singapore Government's Media Development Authority.