Content warning
Please proceed with caution if this research topic may be upsetting for you. There is a list of support organisations at the end of the page if you are affected by any of these experiences.
Aim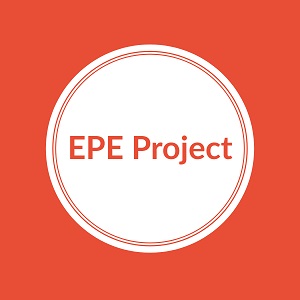 This project seeks to understand how women and other people who have been pregnant navigate the demands of work at the same time as experiencing termination or miscarriage (including ectopic and molar pregnancies) in pregnancy, up to 24 weeks.
These are both very common experiences and yet there is very little academic research in the area. Equally, while there are the beginnings of workplace support for these experiences, including leave for pregnancy endings offered by local government organisations like the City of Portland in the US and national-level miscarriage leave entitlements recently legalised in New Zealand, these are at an extremely early stage. Termination is sometimes included in these initiatives, for example by fashion retailer ASOS, online bank Monzo and Channel 4. 
---
Description
The project draws together a consortium of academics from the OU (Jo Brewis, Julie Davies, Aimee Middlemiss and Victoria Newton), Aston University (Pam Lowe and Killian Mullan) and the University of Essex (Ilaria Boncori) and third-sector organisations working on miscarriage and termination (the British Pregnancy Advisory Service and Abortion Rights). We will generate evidence, share findings and seek funding, with the ultimate objective of driving change in policy and practice. Our overarching aim is to improve organisational support for women who experience termination and/ or miscarriage via the provision of evidence-based guidance for line managers and HR professionals as well as resources for women themselves. 
We aim to: 
Consolidate and expand our network beyond the partner organisations listed above to build a larger consortium of partners.
Undertake a robust literature review. 
Run a pilot survey, recruiting women from anywhere in the UK who have experienced an early pregnancy ending whilst in paid employment. 
Disseminate initial findings from the survey via academic and non-academic publications and pieces, including a practitioner-oriented guidelines/ summary document. 
Host a one-day consortium-building knowledge exchange event at the end of the project
Apply for a large external grant with UK Research and Innovation or the National Institute for Health Research.
Our research questions are: 
What are the lived experiences of early pregnancy endings in the workplace before 24 weeks gestation? 
To what extent and how do women disclose early pregnancy endings at work? 
What are the factors that discourage women from disclosing at work? 
How do employers respond to early pregnancy endings? 
What are women's experiences of workplace support after early pregnancy endings?
---
Survey
The survey is now open and closes on 31 July 2022.
Please also note that while we refer to 'women' as a shorthand to represent the majority group who experience early pregnancy endings, the survey is open to transgender men and people who identify as gender-diverse as well.
Support organisations
Whether you choose to complete the survey or not, the following organisations can provide advice and support for people who have experienced a pregnancy ending.
Funding
This project is funded by an Open University Impact Acceleration award until July 2022. It has been reviewed by, and received a favourable opinion, from The Open University Human Research Ethics Committee – HREC reference number: HREC/4201/Brewis.