This July, the Business and Law Schools are holding a week of activities at the Milton Keynes campus to celebrate The Open University's 50th Year.
A Learnabout Fair takes place on Monday 8 July, in which colleagues from all around the OU can find out more about the Schools, their research, ongoing projects and meet colleagues in the teams.
---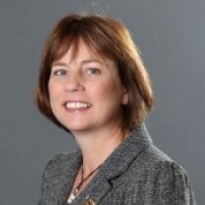 Early on Tuesday 9 July, there will be a Business Network Breakfast Briefing, presented by OUBS academic Liz Moody, on the theme of "Why do we work? What does work mean to you?" Liz will discuss where work motivation and meaning comes from and why it is important.
The event will also consider what it is that leaders do (and sometime don't) that has an impact on how people think and feel about work. Places are free and limited, so visit the website to find out more and book a space.
---
In the afternoon of Tuesday 9 July, the Centre for Voluntary Sector Leadership (CVSL) will be hosting their annual conference, this year on the theme of "Collaboration and leadership: making it happen."
Sue Farrington Smith MBE, Chief Executive of Brain Tumour Research, will give the keynote speech on 'inspired leadership' in the voluntary sector.
There will also be presentations highlighting the public engagement work of CVSL, updates on research of the past three years, and the chance to discuss the important questions about how charities benefit from good leadership. Places are free and limited, so anyone with an interest in the voluntary sector is encouraged to book their space soon!
---
On Friday 12 July, the Schools are holding their prestigious Annual Student and Alumni Awards, which celebrate the achievements of students and alumni in the past year. Awards include Alumni of the Year, Students of the Year and for the first time, Dissertations of the Year. This event is invitation only, and for the attendees includes a tour of the OU campus and celebratory lunch before attending the Awards presentations.