After a rather lacklustre embrace of electric vehicles (EV) in the early years of the technology, a phenomenal acceptance by motorists has since emerged.
This webinar will discuss first-hand experiences from the UK and Uganda.
Projections of global growth rates in the EV market are now some of the most positive in the whole transport industry. Rising environmental concerns, favourable government policies, and attractiveness for investors are behind this positive development, among other factors.
Urban authorities are playing a particularly strong role in making the case for electric vehicles as a key element of more sustainable, innovative and smarter urban mobility strategies. Experiences by metropoles in various geographies have unsurprisingly converged in various respects, but also diverged in many others. One thing has however increasingly stood out universally – a growing sense of urgency to accelerate progress.
In this webinar, we have an opportunity to gather some first-hand perspectives by the Head of Transport Innovation in the Milton Keynes Council – Brian Matthews, and the founding CEO of the pioneer Electric Vehicle maker on the African Continent (Kampala-based Kiira Motors Corporation) – Paul Musasizi.
We shall end with an academic perspective from Dr Charles Mbalyohere, who will draw on his current academic research to examine the implications of the transition to electric vehicles for both urban mass mobility and improved energy access in new frontiers. 
Speakers
Brian Matthews - Head of Transport Innovation - Milton Keynes Council
Brian has been with Milton Keynes Council since 1997, previously working for Buckinghamshire and Northamptonshire County Councils.
Brian has taken up the role of leading on the development and delivery of the council's programme of Transport Innovation, supporting Milton Keynes growth as a leading Smart City. This builds on Brian's experience of managing the delivery of MK's Electric Bus Project (UKs first fully electric bus service using inductive charging) and leading on the council's Go Ultra Low cities programme – designed to increase the number of electric vehicles in Milton Keynes. The programme now includes delivering a fully electric on- demand shuttle bus service, working in partnership with Via Van.
Current activities are centred around developing 5G capability to support the city manage its growing demand for services. The use cases being trialled will look at using of city scale sensor deployment linked to a 5G enabled data hub which can provide real time data feeds to support efficient sustainable mobility, energy management and access to health care.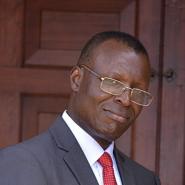 Dr Charles Mbalyohere is a Senior Fellow of the UK Higher Education Academy and a Lecturer in Strategic Management in the OU's Faculty of Business and Law. His most recent research revolves around the uptake of renewable energy technologies, the growing competition between emerging and advanced market multinationals and the instrumentality of Online and Distance Learning in improving the employability/entrepreneurship of students at dual-mode delivery higher education institutions. These multiple interests have prompted him to lead the creation of consortia with partners in several new frontiers, not least in Ghana, Kenya, Nigeria and Uganda. His work has been recognised in leading international publications, including the Journal of World Business and the Journal of International Management. He is also a recipient of the Association of Open University Graduates (AOUG) Vice-Chancellor Brenda Gourley Award for Excellence in Business Studies and is founding chair of the 1st Open Impact Conference. In his earlier life, Charles studied food technology.
The organisational strategy and energy economy issues emanating from the ongoing electric vehicle revolution in both developed and new frontiers constitute a sub-area of special interest for Charles.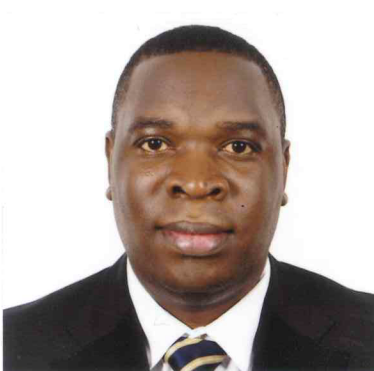 Paul Isaac Musasizi - CEO - Kiira Motors Corporation
Paul taught at the School of Engineering at Makerere University School of Engineering (2003-2016), during which time, he was integral to the development of curricula for engineering programmes at several universities in Uganda. He was also a member of the academic team which drafted the minimum requirements for bachelor's degrees in engineering for the Inter-University Council for East Africa.
The genesis of Kiira Motors Corporation (KMC) dates back to 2007 when a team of students from Makerere University participated in the Vehicle Design Summit 2.0 (VDS 2.0) a consortium of teams from 31 universities led by Massachusetts Institute of Technology (MIT). The VDS Vision 200, a 5-passenger plug-in hybrid electric vehicle targeting the Indian market, was displayed at the Dream Exposition in Torino in 2008. The Kiira Vehicle Project was subsequently established at Makerere University in 2009 with the Kiira EV built and unveiled by HE YK Museveni in 2011. The Kiira EV Project morphed into KMC a State Enterprise established in 2014 to champion Value Addition in the nascent Automotive Industry in Uganda. Paul was appointed the first CEO of Kiira Motors Corporation in 2016 a role he holds to date. Paul is a member of the Presidential CEO Forum, an initiative to harness and popularize private sector involvement in local and international business initiatives in Uganda.
KMC received the prestigious Frost and Sullivan Visionary Innovation Leadership Award in Sustainable Mobility in 2016 for its Green Mobility Initiatives.
Chair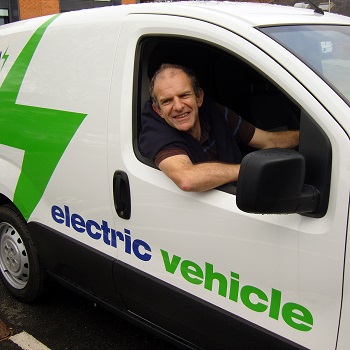 Terry began his marketing career in fast-moving consumer goods and has also worked in arts and charity marketing. He joined the Open University Business School as a full time academic in 2002.
A Senior Fellow of the UK's Higher Education Academy Terry's publications include Creative Arts Marketing, now in its third edition from Routledge and another book Business Networking: Innovation and Ideas in Theory and Practice to be published in Spring 2022, also by Routledge. A founding member of the OU's Social and Responsible Marketing Research Cluster, his output includes conference papers on electric vehicles and SMART city branding with colleagues from Universitat Ramon Llull, Barcelona, and an article on using internal marketing to encourage discretionary green behaviour in the workplace.