As the cost of living continues to rise researchers at The Open University (OU) are looking into how craft bakers are faring in an uncertain future.
Emma Bell, Professor of Organisation Studies at the OU, has launched a survey to see how they are responding to today's challenging market and what kind of support they need to survive and thrive.
Those challenges include rising energy costs and an impending global crisis in wheat production, so the research will provide key insights into how craft bakers are responding.
We need a better picture of the experience and characteristics of small bakery businesses in the UK. They appear to be growing in strength and numbers, with many new businesses having started up in the last five years. But they face a lot of issues that are making their future challenging.

Professor Emma Bell
She hopes the survey, set up with support from The Real Bread Campaign and the Craft Bakers Association will help to raise awareness of the innovative work that bakery owners are doing.
It will collect the experiences of microbakers, sole traders and bigger independent bakeries employing up to 50 people in order to shine a light on the industry.
Small bakeries key to local economies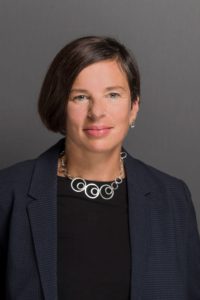 Freshly baked bread is a staple we can take for granted and Professor Bell (pictured) says early findings suggest small independent bakeries are key to local economies.
That's because of the bread they sell, the jobs they create and their standing as a social resource for communities.
She says this was especially evident during the pandemic when many bakers reported people queueing outside their shops.
Rising costs of wheat and fuel
But the future is looking tough. Wheat prices soared by 40% in May due to the Ukraine war and sanctions on Russia banning it from exporting its wheat.
According to the United Nations, before the war in Ukraine, Russia and Ukraine combined provided almost 30% of the world's wheat. Now there is the increase in fuel costs that will impact businesses too.
Bakers who want to take part in the research to help inform the research visit the bakers' survey.