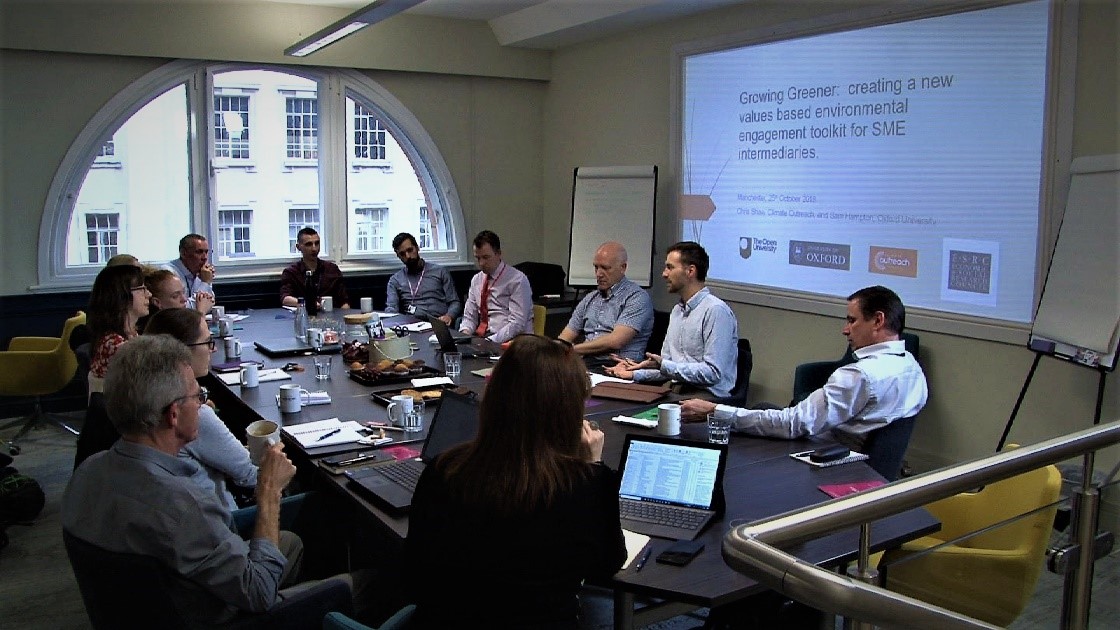 Small and medium-sized enterprises face many competing pressures – so how can we encourage owners and managers to engage with the issue, and re-position their businesses for a lower carbon future?
Join us at this free lunchtime webinar at 1pm (GMT) Thursday 28 February for practical advice on communicating more effectively with (and within) SMEs using a proven, values-based approach, plus a brief overview of our new, free-to-use, online course, Promoting Sustainability in business: a values-based toolkit.
The session will be led by Chris Shaw from Climate Outreach, Europe's leading specialists in climate change communication.
Presenters
Chris Shaw, Senior Researcher, Climate Outreach
Sam Hampton, Low Carbon Advisor OxLEP and Research Associate, Environmental Change Institute, University of Oxford
Tina Fawcett, Senior Researcher, Environmental Change Institute, University of Oxford
Richard Blundel, Professor of Enterprise and Organisation, The Open University Business School
This webinar has now taken place, click the button to register for access to the on-demand session.
This webinar forms part of an ESRC-funded Impact Acceleration Account project, Growing Greener