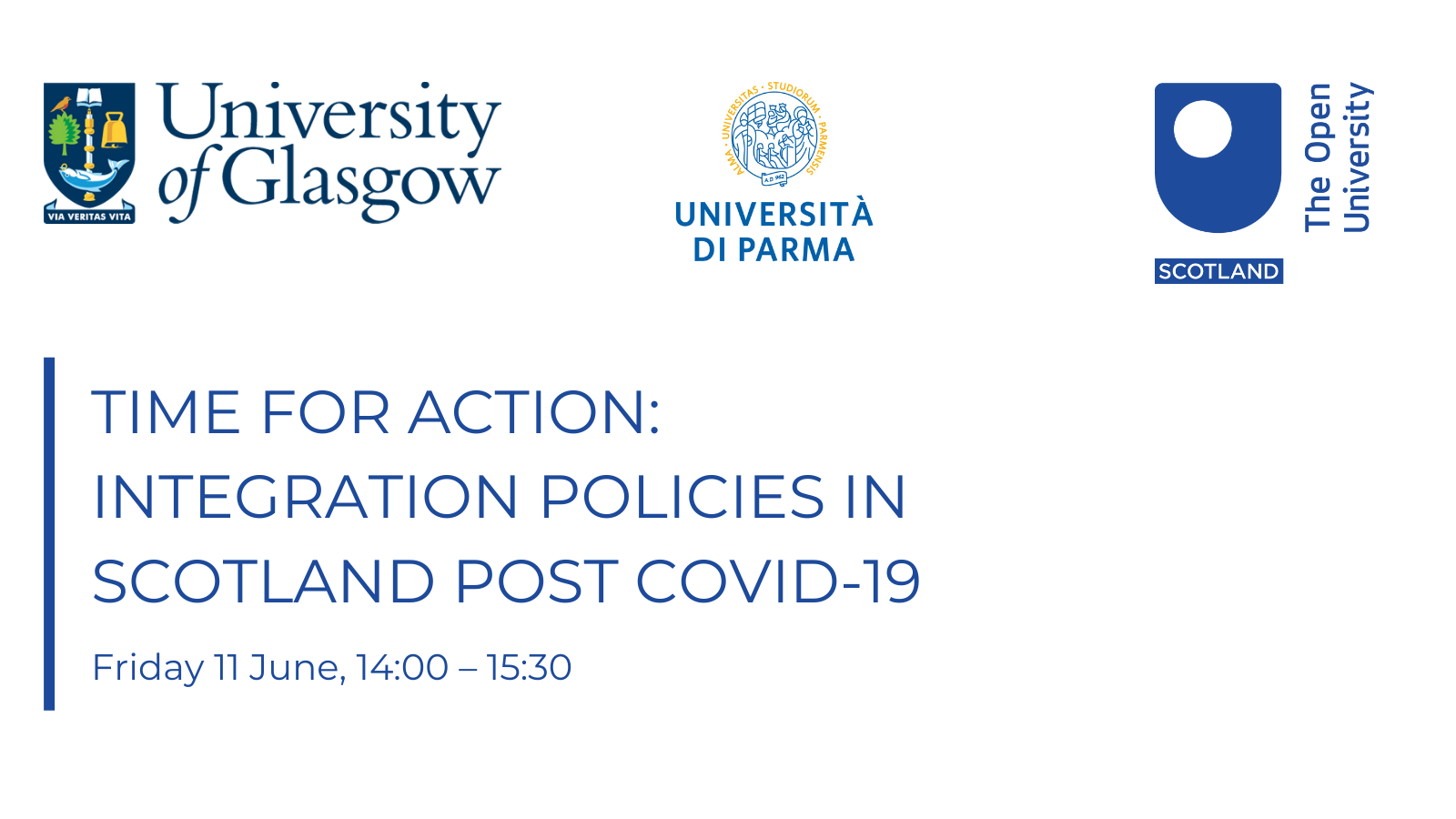 Following the Covid-19 pandemic a new approach is needed to unleash the benefits migrants, refugees and asylum seekers bring to Scottish society and the Scottish economy. This is an often-overlooked area as discussions around migration tend to be driven by a Westminster agenda. 
Drawing on Scottish democratic principles and human rights this event explores the potential for inclusive employment, entrepreneurship and innovation that can be generated both for and by new arrivals in Scotland. Evidence presented from three projects; the Brexit and Covid Project (The Open University), the SIRIUS project (University of Parma and Glasgow Caledonian University) and the GLIMER Project (Glasgow and Edinburgh University) will underpin discussions. 
Following the event organisers plan to draft a policy paper. Drawing on research, lived experiences and plenary discussions this will highlight the opportunities and longer-term benefits of a coherent policy in relation to migrant, refugee and asylum seekers in this area. 
This event is a unique opportunity to:
Learn more about the leading research in the area
Engage in discussions with experts in their field   
Understand the opportunities presented by a change in policy
Consider how a change in policy could support the post Covid 19 recovery in Scotland
Explore links with ground-breaking and ambitious human rights legislation in Scotland  
Programme
Time
Activity 
Speakers
14:00 – 14:10
Chair welcome and introduction

Professor Simon Lee,
The Open University Law School

14:10 – 14:20

Presentation One

Barriers and Enablers for the integration of Migrants, Refugees and Asylum Applicants in the labour markets of seven European Countries

Professor Simone Baglioni,
University of Parma

14:20 – 14:25
Q&A
 
14:25 – 14:35

Presentation Two

Displaced migration and labour market governance in Scotland

Dr Timothy Peace,
University of Glasgow

14:35 – 14:40
Q&A
 
14:40 – 14:50

Presentation Three

Perceptions of European workers in the UK during Covid-19 at the time of Brexit

Francesca Caló,
The Open University Business School

Carol Howells,
The Open University Law School

Hilary Collins,
The Open University Business School

14:50 – 15:55
Q&A 
 
14:55 – 15:25

Panel Debate

The missed opportunities of migrant potential: making a difference

 
15:25 – 15:30

Chair wrap up and closing remarks

Professor Simon Lee,
The Open University Law School
Speakers