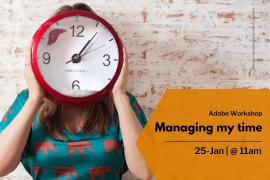 Time management is the most common challenge for OU students, who are often juggling other responsibilities alongside their studies.
In this workshop we'll teach techniques and frameworks to help you plan your workload more effectively.
You'll also have an opportunity to discuss life and study hacks with fellow students in small groups.