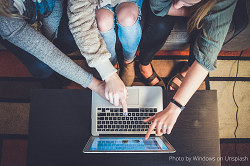 Starting out with the OU is very exciting. Before the module officially begins, and you gain access to your learning materials and the OU systems, you may want to spend some time thinking about what lies ahead.
At this event Student Hub Live (SHL) will introduce you to some key people at the OU and offer advice about setting yourself up for the best start. These sessions are a great opportunity to meet other students who are also beginning the journey, to share your own tips and experiences, and to learn from other, more seasoned students.
Student Hub Live will feature interviews and tips from staff and students, you'll be able to share your own experiences and ask questions of our guests — and each other — in the live chat. Click here to register on Eventbrite. The studio will open at 12:30pm.
Student Hub Live are also asking student to email their study space pictures. There will be a small prize for the winners so, please get emailing!
Important notice: Only registered OU students can attend live. After the event, anyone will be able to watch it on catch-up on SHL site. Subscribe at Student Hub Live if you would like to be notified about registration and upcoming events.