Sanctuary at the OU presents their second event in The Open University's seminar series, and is part of their work towards becoming a University of Sanctuary and ensuring that we create a culture of welcome and support for students and staff affected by forced displacement and migration.
There will be two online showings, followed by Q&A, on 24th May 2022.
Please book the afternoon (12:30pm-1:30pm) or evening (7pm-8pm) session. The event will not be recorded.
Film maker, award-winning artist and women's rights activist, Salma Zulfiqar joins the 30-minute Q&A session after the showing of the film which was first shown on International Women's Day 2022.
The film gives vulnerable refugee and marginalised women a voice, empowering them to take climate action. Women in camps, orphanages and other temporary accommodation, participated in workshops, in 2021, to produce the artwork for the film.
The Migration Blanket - Climate Solidarity - YouTube
Participating, in the project, were women from Kenya, Nigeria, Malawi, India, Pakistan, Afghanistan, Bangladesh, Cameroon, Greece, Jordan, South Africa, Sierra Leone, Tanzania, Uganda, UK and Zambia.
The film also pays tribute to leading climate activists Greta Thunberg, Vanessa Nakate and takes note of the Climate Education emergency highlighted by the Malala Fund.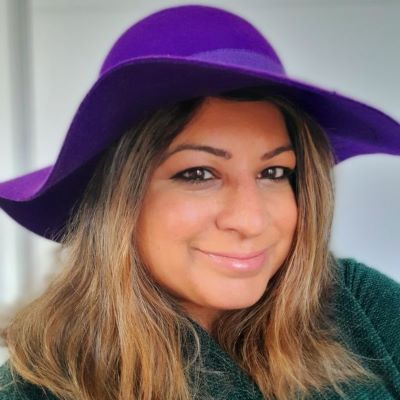 Salma Zulfiqar is an International Artist and Human Rights Activist working on migration. Her current creative projects, such as ARTconnects & The Migration Blanket, focus on empowering refugee and migrant women by promoting integration and peace and tolerance to stop hate crimes and extremism.
Her artwork has been exhibited during the Venice Biennale 2019 in Italy, London, Birmingham, Paris, Greece & Dubai and she has been celebrated as one of Birmingham's leading trail blazers in the book One Upon A Time in Birmingham - Women Who Dared to Dream". In 2019, she was awarded the We Are the City 'Rising Star Diversity Award', powered by The Sunday Times. In 2020, she was appointed a UNESCO affiliate artist.
Her work on diversity has been opening the doors for female minority artists in the UK and beyond.