Warning
This webinar contains discussion that some people may find triggering or distressing. Links to support organisations are provided after the video.
Gender-based violence has been referred to as the 'shadow pandemic' as, worldwide, one in three women will experience physical or sexual violence – in the UK, a woman is killed every three days by domestic violence.
This webinar, co-chaired by OUBS Policing academic Dr Anna Hopkins and OU Professor Simon Usherwood, heard the views of politicians across a variety of political parties of what they can do to contribute towards a reduction in gender-based violence.
During the webinar, lasting an hour, the audience heard a personal account from Julie Aunger, who lost her daughter to a domestic homicide. Panel members then answered questions from the Chairs and the audience.
If you have been affected by any issues in the webinar, here are organisations which can provide support, information and advice:
Panel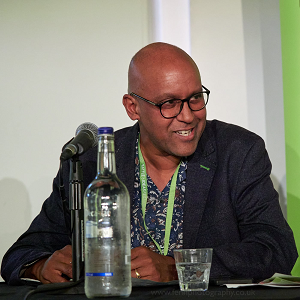 Shahrar Ali
Dr Shahrar Ali is Green Party spokesperson for Policing and Domestic Safety and its former deputy leader 2014-16, the first BME deputy of a UK parliamentary party. Shahrar trained as a biochemical engineer and philosopher. His PhD tackled the morality of lying and deception in public life. He worked as a researcher in the Science and Technology options assessment unit of the European Parliament and is author of two popular books in Green politics, including Why Vote Green 2015. A staunch advocate of the power of reasoned debate, including with those who most disagree with one another, he regularly appears in broadcast media and public festivals, from the Bloomsbury Festival and Battle of Ideas to the Royal Academy of Arts and Ted talks.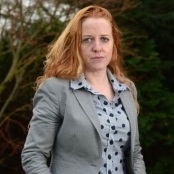 Dr Anna Hopkins (Co-Chair)
Anna Hopkins joined Policing Organisation and Practice Team as a Lecturer in November 2020. She is part of the team designing and delivering the new Police Constable Degree Apprenticeship (PCDA) for new police officers, as well as contributing to the overall development of programmes under the Police Education Qualifications Framework (PEQF). Prior to becoming an academic, Anna served as a Police Officer in Greater Manchester Police where she worked in many front line capacities and specialised in Domestic Violence.  Anna worked on a domestic homicide project with Professor Sandra Walklate analysing the then IPCC reports to further the understanding of the police's involvement in domestic violence cases prior to the homicide occurring.  Anna currently advises Merseyside Police in matters pertaining to the policing of Domestic Violence.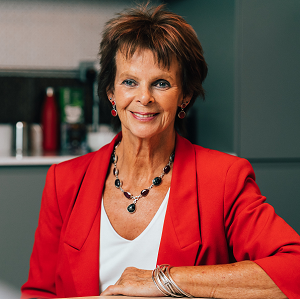 Rt Hon Anne Milton
Anne trained as a nurse and worked in the NHS for 25 years. She trained in London at Barts Hospital, then went on to work in Hackney and Lambeth. Elected as MP for Guildford in 2005, Anne served on the Health Select Committee, was Shadow Minister for Tourism, Gambling and Licensing, and then Shadow Minister for Health. Anne was appointed Minister for Public Health in 2010 in the new Coalition Government and went on to serve 5 years in the Government Whips Office from 2012. She was the first female Deputy Chief Whip and was appointed to the Privy Council in 2015. In 2017 Anne was appointed Minister for Skills and Apprenticeships and Minister for Women 2017 - 2018.  Anne now works with the wider Further Education Sector; is an associate with KPMG; the Purpose Health Coalition; and is a Trustee of Surrey University Students Union.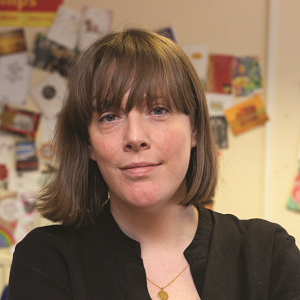 Jess Phillips MP
Jess Phillips is a Labour Party politician who became the MP for the constituency of Birmingham Yardley at the 2015 general election. Jess has committed her life to improving the lives of others, especially the most vulnerable. Before becoming an MP, Jess worked for Women's Aid in the West Midlands developing services for victims of domestic abuse, sexual violence, human trafficking and exploitation. She became a councillor in 2012, in this role she worked tirelessly to support residents, with her work being recognised when she became Birmingham's first ever Victims Champion. Since becoming an MP, Jess has continued her fight to support those who need it the most and has earned a reputation for plain speaking since being elected, unfazed by threats and calling out sexist attitudes as she promotes women's rights and focuses on ending violence against women and girls and on issues of justice and home affairs.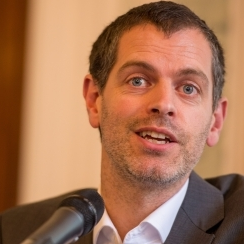 Professor Simon Usherwood (Co-Chair)
SImon is Professor of Politics & International Studies at The Open University. He is also Visiting Research Fellow at the Centre for Britain and Europe, University of Surrey. Previously, Simon has been Deputy Director of the UK in a Changing Europe initiative. With qualifications from UCL, the College of Europe and LSE, he has worked on various aspects of European Union politics for many years, most recently focusing on UK-EU relations and the Brexit process. He is also a National Teaching Fellow, based on his on-going work on active learning and simulation games in the classroom. From September 2021, Simon will become Chair of UACES, the UK's European Studies association.