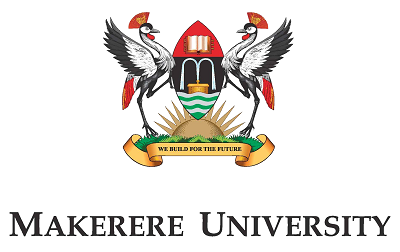 Extending the frontiers of access to higher education in Africa: strategies for leveraging online and distance learning programs
The conference will be a celebration of the 50th Anniversary of The Open University; an appreciation of the achievements of the University on the continent in the last 50 years, in partnership with leading institutions like Makerere University; and an opportunity to co-create a strategic vision for the next 50 years.
Aims and objectives
To bring together key stakeholders to collectively review the international dimensions of Online Distance Learning (ODL) in Africa
To promote international ODL to new potential beneficiaries in Africa
To assess how international ODL can more strongly contribute to developing a dynamically growing Africa, especially in light of the United Nation's Strategic Development Goal (SDG) 4 (quality education for all) and associated SDGs by 2030
To engage in research-based collaborations that can translate into high impact projects
To lay the groundwork for a journal that will be associated with the conference
---
Conference Programme Overview
Includes exclusive welcome messages from conference partners.
Download the programme overview
Full Conference Programme
The full conference programme is available now.
Download the full conference programme
Conference Papers
Access papers available for download.
---
If you require a visa
It is the responsibility of individual participants to obtain any visa or transit papers needed to participate in the Open Impact conference. All fees incurred in obtaining a visa are the responsibility of the delegate.
Delegates should plan their travel well in advance. Passports must be valid for at least 6 months from the date of Open Impact (13 – 14 December 2019) to enable entry to Uganda.
If you require a visa, we advise you to obtain and submit an official Letter of Invitation from the conference organisers to help facilitate the visa process. Additional personal information will be required.
Please note that Letters of Invitation are only issued to registered and paid/approved delegates and can be requested during the Open Impact registration process. The letter will be produced approximately 3 working days from receipt of request.
---
Conference fees
Note that all fees include catering, materials and other services for the conference over one and a half days, but do not include accommodation. The conference organisers will however negotiate a discount at the hosting hotel (Hotel Africana, Kampala).
Early bird registration and payment (by 22 November 2019)
Ugandan (standard): Ugx 250 000 (Ticket priced at £55 GBP)
Ugandan (student): Ugx 150 000 (Ticket priced at £33 GBP)
African (non-Ugandan, standard): US$ 100 (Ticket priced at £80 GBP)
African (non-Ugandan, student): US$ 60 (Ticket priced at £50 GBP)
Rest of world (standard): US$ 215 (Ticket priced at £175 GBP)
Rest of world (student): US$ 150 (Ticket priced at £125 GBP)
Late registration and payment (from 23 November 2019 to event date)
10% mark-up on all early bird rates above
---
Hotels and Travel
Please click here for a list of hotels and their proximity to the conference location: Hotel Africana; we hope you will find this useful.
Please note we have no affiliation with these hotels and bear no responsibility for any bookings made with them. It is suggested that for transfers between hotels that Uber Taxis are used.
Alternatively you can contact the hotel directly who may be able to arrange airport transfers - email Sarah Namubiru.
Enquiries
To register or for any further information on this conference, please contact the Event Organisers.