Please note that this event has been postponed due to COVID-19. A new date will be announced in due course, please do check back for updates.
Endometriosis is a chronic condition affecting 1.5 million women in the UK, predominantly of working age.
Despite experiencing invisible, fluctuating and debilitating symptoms on a regular basis, many women continue to work in pain, or need to alter working patterns to accommodate symptoms such as becoming part-time, self-employed or leaving the workforce entirely.
In light of this, the time is right to tackle the #EndoWorkTaboo.
Please come along to this free event which is open to all, regardless of gender, to hear a panel of experts discuss the issues associated with this condition, followed by a question and answer session and networking opportunities.
---
Key Speakers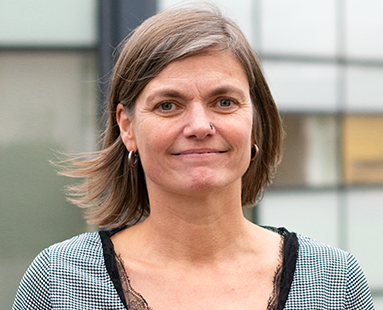 Jo Brewis is Professor of People and Organisations in The Open University Business School. Her research interests include the intersections between the body, sexuality, gender, emotions, identity, organising and organisations. For the last four years this strand of research has focused mainly on menopause at work. Jo has also co-authored the government report 'Menopause transition: effects on women's economic participation'. Outside of work Jo listens to embarrassing amounts of modern country, as well as slightly cooler indie rock. She also watches far too much reality TV, Netflix and Prime. 
Victoria Williams
Victoria is a PhD student at The Open University researching the experience of endometriosis in the workplace and the influence of menstrual policy. Victoria studied at King's College London and spent several years working as a Digital Account Director whilst trying to manage her endometriosis. Before starting her current research, Victoria became self-employed sharing talks, workshops and retreats to support others with this invisible condition. Her aim is to raise awareness of endometriosis in and outside of the workplace and in 2019 gave a TEDx talk on 'End-O, not the end of a career' as well as previously talking at Guy's and St Thomas' Hospital.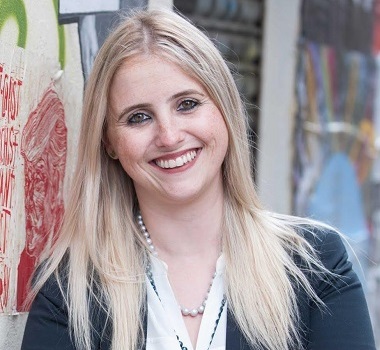 Marcella Zanchi
Marketing & Communications Manager UK, Intimina. Marcella is from Brazil, with 6 years of experience in marketing and has joined Intimina's sisterhood after her Master's degree in Marketing. Intimina is a Swedish brand that offers the first and only range of products dedicated exclusively to all aspects of women's intimate health. Their main mission is to make being a woman easier in today's world where period shame is a societal issue. In the current position of a Marketing & Communications Manager UK, she oversees and coordinates all marketing and communication campaigns of the brand in the UK.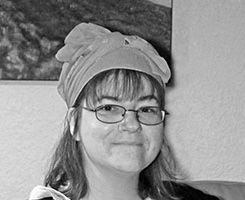 Caitlin Adams
Branch President, UCU. Caitlin is the Research and Enterprise Manager for the Arts Faculty, where she has been a UCU Faculty 'Rep' and caseworker for several years. Before joining The Open University, she helped to form a UCU branch at The Central School of Speech and Drama, University of London, subsequently serving as Equality Officer and President. She holds a doctorate in History from the University of Michigan and was employed as a lecturer before moving to academic-related work.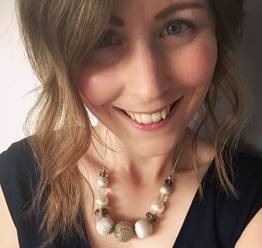 Louise Davies
Senior Policy Adviser at The Open University. Louise is a Chartered Member of CIPD and has worked at The Open University for 12 years. Louise is responsible for developing, maintaining and reviewing People Services policies and procedures. Louise was diagnosed with Endometriosis in 2015, she is interested in women's health policies, specifically, the support employers can provide to women to enable them to continue to work and manage their symptoms. Recently Louise has been focussing on supporting women with the menopause, hosting talks and Menopause Cafés with the aim of supporting women and educating managers.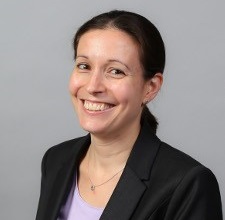 Rosie Longman
Rosie Longman has been a volunteer with Endometriosis UK since 2014, running the Hertfordshire Support Group. In her day job she is a barrister and she also teaches on the training course undertaken by all aspiring barristers. As an endometriosis sufferer herself she knows first hand how the condition can impact on the workplace.
---
Topics include
the experience of endometriosis in the workplace
breaking the taboo around women's health in the workplace
reasonable workplace adjustments
developing supportive policy
---
Programme
18:00 – 18:30 - Registration and networking
18:30 – 18:35 - Welcome and introduction from Professor Jo Brewis
18:35 – 19:30 - Panel discussion
19:30 – 20:00 - Q&A
20:00 – 20:30 - Refreshments and networking
20:30 – Event close
---
Important information
This event will be broadcast to a live audience via YouTube, with a recording made available on the platform for viewing after the event.
If you would prefer not to appear in any filming or photography, please make the events team aware.