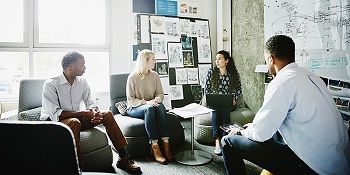 The Student Hub Live (SHL) induction event on 29 September is open to everyone, but is particularly aimed at students who are just starting their studies with the OU's Business School or Law School.
During the live online event, SHL will introduce the Faculty before looking more closely at two modules (B100 and W101). They'll also share advice on studying with the OU and provide an insight into apprenticeships. You'll hear from a range of academics and students throughout five live sessions. In between these sessions SHL will broadcast short videos, created by tutors and students, which offer tips and tricks for successful study. A dedicated social media desk will also be on call to answer your questions. 
We hope you can join us online!
Please note that this event is scheduled to start at 2pm and will run until 5pm. Please register your interest here.