Managing Director of Fox Studios Australia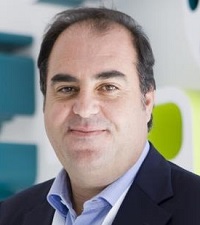 Wayne is an accomplished and successful international executive with an unparalleled 20+ years of experience in leadership roles in the cultural and entertainment industries. 
Having lived and worked in Australia, Europe, Asia and the Middle East, he has developed strong cultural experience and expertise across many mature and emerging markets.
He has led key divisions of major iconic international media businesses and driven broad brush strategic & policy initiatives for government in the cultural and entertainment sector. His experience includes development of sector clusters and establishment of special economic zones (media, digital and entertainment) and investment and delivery of cultural infrastructure.
Mr. Borg has also served as a non-exec board director of media start-ups; event, digital, media education/training & entertainment companies. Reflecting his extensive experience in the innovation sector and knowledge economy. He has thorough exposure & deep knowledge of digital, emerging technologies, convergence, multi-screen environments and the impact on industry & consumers and an understanding of the commercial and strategic drivers across these sectors.
Wayne is Managing Director of Fox Studios Australia. He is currently on the Board of Ausfilm Australia and Chair of the Finance and Risk committee; a Screen Producers Australia Councillor, member of the Australian Institute of Company Directors and a member of the UK Open University Business School International Advisory Board. He is a Board member to the Federal Government's Department of Foreign Affairs Council for Australian – Arab Relations.
He was previously President International and Chief Commercial Officer at twofour54 (Abu Dhabi Media Zone Authority) - having transitioned from his initial role of 5 years as Deputy CEO and COO after successfully establishing twofour54 and developed and mentored a local Emirati female leadership team.
The Abu Dhabi Media Zone Authority is a strategic initiative of the Government of Abu Dhabi to establish the emirate as the regional centre of excellence for media content creation, the digital economy and commercialization within the MENA region and internationally. 
Prior to joining ADMZ, Wayne was Executive Vice President at Universal Pictures International, based in London where he successfully lead and managed Universal's commercial operations outside of North America.
Earlier in his career, he held leadership roles with leading international brands including Warner Bros/Time Warner, The Walt Disney Co and PepsiCo. 
Wayne started his career in his native Australia with Unilever as a marketing trainee.