Partner, Euler Partners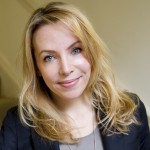 Jay is a Partner at Euler Partners and works with organisations on how they listen, connect and engage with stakeholders.  She has advised global companies, start-ups, non-profit organisations and higher education institutions across a range of sectors.
Jay is a Chartered company director and experienced non-executive director with a thorough understanding of business strategy. She is a member of the Institute of Directors (IoD) Chartered Director Committee, a sub-committee of the IoD board that provides guidance on professional standards for directors. She built and sold an award winning public relations consultancy, was Consultant Professor of Public Relations at Syracuse University and was 2010 President of the Chartered Institute of Public Relations. 
Jay actively contributes to initiatives that help advance standards, including director mentoring and board diversity. She authored guidance on reputation and the board for the CIPR, supported by the IoD.
Jay is a Fellow of the IoD and CIPR. She holds a Masters degree from the London School of Economics and Political Science and a Diploma in Company Direction from the Institute of Directors.