Do you work in the personal finance or investment sector? Gain tangible insights on the importance of financial education from our expert practitioners; and be the first to hear the results of our latest research into the impact.
Tuesday 14th November, 2017 at Church House Conference Centre, Deans Yard, Westminster, London, SW1P 3NZ.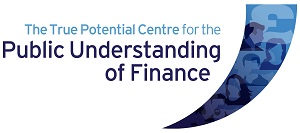 The True Potential Centre for the Public Understanding of Finance (True Potential PUFin) is a pioneering Centre of Excellence for research in the development of personal financial capabilities. True Potential LLP have committed to a five-year programme of financial support for the Centre totalling £1.4 million.
Given the current economic climate, better financial capability is essential if individuals are expected to manage their finances effectively. Recent research demonstrates that the under-40s are less financially capable than their elders and there is also a need to help inform financial service providers, regulators, influencers and government. True Potential PUFin is The Open University Business School's mechanism to deliver what the public and industry need.
Don't miss out on the opportunity to hear from our handpicked expert speakers on a range of financial education topics, including:
The importance of financial education and the key points in how to make it effective for young people and adults
Innovative financial education initiatives and recent findings from the True Potential PUFin Centre's research on the impact they have
The policy context and the National Strategy for Financial Capability
How FinTech can be used to improve financial capability
Speakers include:
Click to download the programme.
For further information, please email the PUFin Event team.
This conference forms part of Financial Capability Week. Financial Capability Week (FinCap Week) is an annual event which takes place in mid-November (13-19 November 2017). It celebrates, showcases and amplifies the work underway to improve financial capability and ultimately to improve financial wellbeing.
The week is organised as part of the Financial Capability Strategy for the UK and aims to get more people talking about money #TalkMoney.