The Open University Business Network is here to help you. We want to share our insights into leadership and management to help your business flourish – that is why we have set up the Business Network with its quarterly Breakfast Briefings.
The Business Network Breakfast Briefing will be led by Dr Alex Wright, Senior Lecturer in Strategic Management at The Open University Business School. Alex will explain his research project idea that would examine how critical thinking is understood among employers and practitioners.
Management education providers are continually being told that students must develop their ability to think critically. The Quality Assurance Agency (QAA) for Higher Education stipulates that MBA programmes should develop the capacity within students. Our accrediting bodies require it. And, we are told, employers want it in their employees. While we can probably agree that anyone undertaking degree-level business or management study should improve their ability to think critically, the implications for this have not been thoroughly thought-through.
Some of the questions that will be discussed during this Business Breakfast session are: What is critical thinking in a business context? Do businesses want their employees to be critical thinkers all of the time? Some of the time? Only when specifically asked for? If it's some of the time, is critical thinking something that can be turned off and on? Is critical thinking always negative, or can it be positive? Can employers trust their employees to think critically? What are the barriers that prevent employees from thinking critically?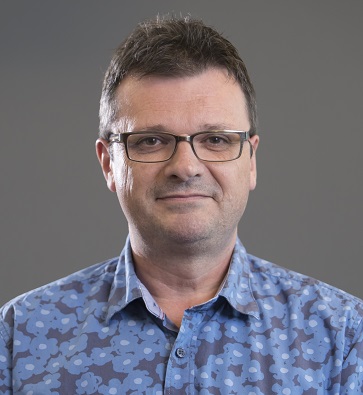 Dr Alex Wright
As an academic, Alex has extensive experience of creating, managing and delivering postgraduate modules and awards. As a consultant he has worked at executive and departmental levels leading and facilitating organisations to achieve sustainable competitive advantage. He has provided consultancy and delivered educational programmes in the UK, Ireland, Hungary, Egypt and Thailand focusing on helping senior executives, managers and administrators understand and improve their managerial effectiveness. He has contributed to Oxford University's Templeton College's Executive Education programme. His research interests lie in the areas of strategising or strategy-as-practice, dynamic routines, scenario planning, narrative, sensemaking, trust, actor-network theory, and research methodologies.
Click to view the programme.
The Breakfast Briefing event is held at The Open University's campus in Milton Keynes with breakfast served at 08:00. The presentation will start at 08:30 – 09:30 with an opportunity for networking at the end.
We expect this event to be very popular, so please book early as places are limited.
The Breakfast Briefings are a series of face-to-face events, as part of The Open University Business Network. These events aim to foster collaboration and create an opportunity to explore together the latest and best of business thinking. We understand business and want to help your business flourish by sharing our insights into leadership and management at this series of collaborative events. In between briefings, why not join in on LinkedIn.