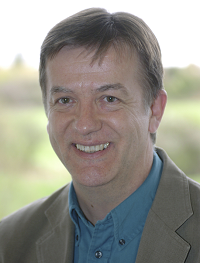 Chris Cornforth is Emeritus Professor of Organisational Governance and Management at the Open University Business School. He joined the Open University in 1980 and worked for 8 years as a researcher in the Co-operatives Research Unit. In 1988 he moved to the Open University Business School to develop an innovative new management programme for people working in the voluntary sector. He has held various positions in the School including Head of the Department of Public Leadership and Social Enterprise.
Chris' research focuses on the governance and leadership of third sector organisations and has helped break new ground both theoretically and methodologically in understanding the behaviour of boards and their relations with senior managers. Recent research includes an international comparative study of what makes board chairs effective with colleagues in the US and Canada, a study of the governance of cross-sector partnerships, and a study of the relationship between chairs and chief executives. He has published widely in academic journals and books, and in a range of publications for practitioners. He co-edited the book 'Nonprofit Governance: Innovative Perspectives and Approaches' published by Routledge in 2014.
Chris has played an important leadership role in the academic community. He served as a board member of the Association for Research on Nonprofit Organizations and Voluntary Action (ARNOVA) from 2006-8, and as a board member and then Chair of the UK Voluntary Sector Studies Network from 2008-12. He has served on the editorial boards of four journals, including as Chair of the Editorial Management Board of Voluntary Sector Review. He is a member of the International Scientific Commission on the Social and Co-operative Economy.
His research has had an important impact on policy and practice. He was part of a team that worked for the Home Office in 2003 to develop an 'integrated governance strategy for the voluntary and community sectors'. His research was drawn upon in the Cabinet Office's Strategy Unit (2002) report on the reform of the Charities Act Private Action and Public Benefit and the Home Office's (2004) policy document Change Up: Capacity Building and Infrastructure Framework for the Voluntary and Community Sector. He was a member of the steering group overseeing the development of National Occupational Standards for Trustees and Management Committee Members and then a member of the Implementation Group. He is on the advisory groups for the Trustee Academy and the Trustee Awareness Research project.
Chris was a founder member of Oxfordshire Co-operative Development Agency and served as a board member and then Chair for several years. He was a board member of Oxford Citizens Housing Association from 2004-12. He is currently a board member of the Association of Chairs.
Profile links
Books