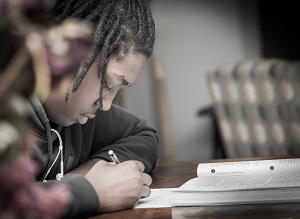 This workshop builds on the essay planning session (although attendance of that workshop is not a requirement) and will cover the drafting and editing process.
It's common to struggle to fit everything you want to say within a wordcount, or to feel unclear about the most effective ordering of information. Student Hub Live will outline key features of strong essays and help you think through how to weave your research into a great essay of your own.
Four hundred tickets (with a limit of one per person) are available on a 'first come, first served' basis through Eventbrite. Subscribe at Student Hub Live if you would like to be notified about regisration and upcoming events.  
Important notice: This session is very tightly structured, starting promptly and finishing on time, with a strict programme of presentations and group activities. Please log in 15 minutes before the start, so that you can test your equipment and familiarise yourself with the online room.