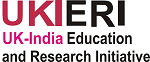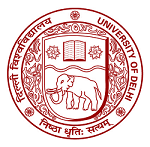 29 - 30th May 2019
Michael Young Building, The Open University, Milton Keynes, MK7 6AA

Image: Francis Minien
This conference will explore possibilities for revitalising management and organisation studies by developing more empowering ways of doing research.
Learn how creative, participatory, embodied methods can be used to empower research participants and researchers
Hear from researchers in management and organisation studies and other social science disciplines who have used empowering methods in their own research
Consider how empowering methods can enable reflection on the complexity of social life, and the ethical and political purposes that research serves
Speakers
Nirmal Puwar, Reader in Sociology and Director of the Methods Lab, Goldsmiths College, University of London 'Live Methods and the Sociological Imagination'
Emily Keightley, Prof of Media and Memory Studies, Loughborough University 'Creative Methods in Studying Memory and Change'
Lauren McCarthy, Lecturer in Management, Royal Holloway, University of London 'Visual Participatory Research: From Development to Management Studies'
Torkild Thanem, Professor of Management and Organisation Studies, Stockholm University 'Embodied Research Methods in the Social Sciences'
Emanuela Girei, Lecturer in Organisational Behaviour and Work Psychology, Sheffield University 'Decolonising Management Knowledge and Research Practice'
The conference is part of a UK-India Education and Research Initiative (UKIERI) funded project led by Professor Sunita Singh Sengupta, Faculty of Management Studies, University of Delhi, India and Professor Emma Bell, Dr Tim Butcher and Dr Cecilia Loureiro at The Open University, UK
Numbers are limited to enable in-depth discussion. The registration fee, to include a conference dinner on 29 May, is £100.
A limited number of places will be offered at a discounted rate of £50 to members of the British Academy of Management Research Methodology Special Interest Group.
Registration Location Programme
---
Accommodation
Delegates should make their own arrangements for accommodation. The Hilton Milton Keynes and Kents Hill Park are a short walk from The Open University.
---
Travel advice
Comprehensive travel advice to The Open University is available.
In addition to the public bus services to and from The Open University to Milton Keynes Central Station, Souls Coaches operates a peak hour station shuttle bus. The shuttle service runs directly to the station (15 minutes). Further information and a timetable is available online.
Taxis are available outside the station, however a pre-booked service is likely to be cheaper. Some taxi company phone numbers can be found online.
---