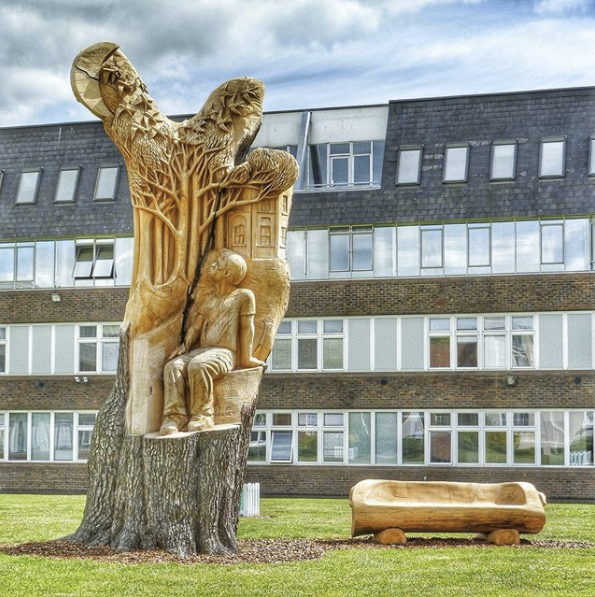 Thursday, June 27 to Saturday, June 29, 2019
The Open University, Walton Hall, Milton Keynes, MK7 6AA
The Open University Business School's Department for People and Organisations is excited to host the 11th International Critical Management Studies Conference 2019, in collaboration with VIDA. The theme of the conference will be around "Precarious Presents, Open Futures".
In this spirit, we are enthusiastic in our desire to foster discussions, papers, installations and interventions regarding what it means for societies and organisations to be "open" in the 21st century. This includes, but it is not limited to:
how being open is under attack by renewed discourses of individualised privilege and "closure".
what currently constitutes a radical or even revolutionary form of political, economic, historical, and ethical openness in organisations and management, and the possibilities of what this could look like in the future. 
We are thus interested in critical interventions that explore timely and new concepts such as:
digital inclusion
decolonising data management
'trans-human' management
open sourced organisations
virtual progress
global solidarity
mobile organising
These themes all critically interrogate the ways that technologies and emerging forms of organisation can subvert established identities, processes and practices, values / ideals and open up space for new and marginalised voices to shape the present and future. Just as importantly, we are committed to "opening up" how a conference is organised and managed – inviting collaborative and creative spaces for constructing knowledge sharing between academics, activists, practitioners, artists, and policy makers.
---
Registration now open
We are pleased to announce that registration for the conference is now open. The Eventbrite link for registration is below this text. The registration deadline is 6 June 2019. Please note that you must register for the conference by this deadline in order to attend.  No refunds for cancellation will be given.
The conference will be held on The Open University main campus (not to be confused with East campus which is the nearest set of buildings to the MK Hotel and Kents Hill Park). Please go directly to the Library to register. Click for a campus map.
The draft outline programme and draft session timetable are now available.
Draft outline programme Draft session timetable
Fees
The fees for the conference are as follows, and cover attendance at the conference itself, car parking if required on the Walton Hall campus, all refreshments, lunches, drinks receptions, dinners and conference materials. They do not include accommodation or travel expenses. We provide some suggestions for local accommodation below.
Full fee: £370 (all meals included)
Discounted fee for those earning less than £25,000 a year: £245 (all meals included)
Please note that this button will take you through to our external Eventbrite booking page, with all ticket options available.
We will also be offering bursaries for the conference, which will cover the discounted fee. For details of these see heading 'Bursaries' below.
Open University staff and PhD and professional doctorate students can attend the conference for free. The Eventbrite page will allow you to register as a member of this group of people.
Pre-booked guests of attendees are welcome at the drinks reception and dinner on the first night (27 June), which will be on campus and/ or the drinks reception and gala dinner on the second night (28 June), which will be held at the Double Tree by Hilton in Stadium MK.  The price for guests/non-conference ticket holders is as follows (do not purchase these tickets for yourself if you have paid a conference fee as all meals are included in the fee):
Guest drinks reception and dinner first night only: £30
Guest drinks reception and gala dinner only: £60
Guest both dinners and drinks receptions: £90
Please note that pre-booked guests will not have access to the conference sessions, refreshment breaks or lunches.
Bursaries
We will also be offering bursaries for the conference, which will cover the discounted fee. The competition for these has now closed, and results will be announced to applicants by the end of April. If you have applied, please do not register for the conference until the final decisions have been communicated, as there will be a different process for those receiving bursaries.
Getting to and around Milton Keynes
Travel advice can be found here, and in addition to the public buses serving the University, the University operates its own peak hour station shuttle bus (this is a comfortable coach run by Souls). The timetable can be found here.
A minibus shuttle service will be provided during the conference around local hotels, the railway station and the bus station Coachway. The timetable will be published after registration has closed.
In addition, coaches will be provided for transport from local hotels where we have reserved rooms to the gala dinner on the evening of the 28 June, and for the return trip.
The nearest airport is London Luton which is approximately 30-40 minutes by bus or car.
Skyline is the University's preferred taxi supplier: 01908 222111.
Parking on campus is free. Conference parking is available in the South West car park opposite the Michael Young Building on Walton Drive only. It is a 5-10 minute walk to the centre of the campus. Please contact us if walking is a problem and we will organise a visitor's parking space.
Accommodation
Delegates should make their own arrangements for accommodation. Hotel MK (formerly the Hilton Milton Keynes) and Kents Hill Park are a short walk from The Open University. Hotel MK is the closest to the University, Kents Hill is slightly further away.
Please note that for a short time you may need to ring Hotel MK to book a room until their booking system is available online.
We have reserved rooms for delegates at both and at a range of other local hotels. Please be aware many rooms are non-refundable and non-transferrable and payment may be taken at the time of booking.
A wide range of accommodation is available in Milton Keynes.There are also many Airbnb spaces available for rent in the Milton Keynes area. Please search using the Walton Hall postcode MK7 6AA to determine the distance between each location and campus.
Reserved accommodation Hotel list
Things to do in Milton Keynes
Milton Keynes is a fantastic city, quite unlike any other cities in the UK. You will notice that it is a new city – in fact it's just 50 years old this year and is well known for its many roundabouts, its road grid system and concrete cows! Tourist information for Milton Keynes can be found online.
If you are staying for longer than the conference days, or have family joining you and are wondering what you can do, here are a few ideas we have put together for you.
More information will be available once you have registered. If you have any queries prior to registration, please write to us.
---
Call to Participants
Workshop: The pervasive problem of sexual harassment CMS 2019
The pervasive problem of sexual harassment: Naming and sharing latest research and institutional action
Convenors: Charlotte Karam, Banu Ozkazanc-Pan, Alison Pullen, Adriana Rampazo, Juliana Teixera
Sexual harassment is a pervasive problem experienced by individuals in a variety of contexts including in higher education, housing, workplaces, public spaces, and online. This workshop brings together CMS colleagues to discuss the transnational prevalence of sexual harassment across spaces and places. Download the full document for more information.
Places are on a first come, first served basis. Please register for this workshop by 15 June 2019.
Email to register Download the document
Professional Development Workshop CMS 2019
The issues, perils, and opportunities of publishing critical work in mainstream national and international newspapers: learning how to speak the language.
Convenors: Katie Beavan, Alessia Contu and Charlotte Karam
Are you called to change the world and not just to interpret it? Are you an intellectual activist? Do you want to get your voice out in the service of social justice? Are you struggling with the how? Are you afraid of getting your fingers burned? This PDW is designed as a capacity building intervention to help more of us get critical voices into mainstream press ethically and effectively, in ways which speak truth to power facilitating critical reflexivity and stimulating progressive discourses on organizational and social change.
Places are on a first come, first served basis. Please register for this workshop by 1 June 2019.
Email to register Download the document
Call to Participants and Bursary Applicants
Symposium: Doctoral and Early Career Symposium on Academic Creativity and Openness
Are you a Doctoral researcher or an early-career academic? Would you like to meet others and make friends ahead of the CMS conference? Would you like to spend a day thinking, talking and learning about doing academia differently with established as well as emerging scholars? If so, please sign up for our symposium, which will take place the day before the CMS conference.
We have an exciting line-up of speakers and facilitators running creative sessions on writing and teaching differently, career problem solving, opening up publishing, power and resistance strategies, collaborating with technology, academic activism, and critical friendship. Generously funded by the Society for the Advancement of Management Studies (SAMS) and The Open University Business School, the symposium is free to attend, and a number of bursaries are available to cover expenses for those in need of financial assistance.
The application deadline for the symposium has now passed. Participants will be informed of the outcome by the end of April.
More information on the Symposium
Best PhD Paper in Management Learning and Education
We are inviting submissions for the Best PhD Paper in Management Learning and Education award sponsored by the journal Management Learning. This award is open to PhD students who have recently completed their PhD or are in the later stages of writing up their thesis. The award will be given to the paper that best illustrates critical and reflexive scholarship on organisation and learning.
Papers may be single authored or joint authored, provided the PhD student is first author. The winner will receive assistance from the journal's editorial team in the preparation of the paper for submission to Management Learning.
The deadline is 31 May 2019, for further details please download this PDF document.
Streams
The abstract deadline for all streams has now passed. We will provide further details about how these streams will work at the conference in due course.
News and announcements
We are delighted to announce that our keynote speaker at the conference will be Dr. Priyamvada Gopal of the University of Cambridge. There will also be a plenary session showing the film Educating Rita with a panel made up of Professor Carole Elliott (Roehampton University), Professor Martin Parker (University of Bristol) and Open University academics.
We are pleased to announce that Routledge and Pluto Press will be exhibiting at the conference and material from Rowman & Littlefield International will also be available. We will also be welcoming The Feminist Library. Additionally we would like to acknowledge generous sponsorship from Management Learning, ICMS and Bristol University Press.
Further information will follow soon including workshops, installations, interventions and other events.