The Open University Business School (OUBS) celebrates the exceptional achievements of its high calibre students and alumni annually. The awards are held to commend some of the highest achieving students from the past academic year, and alumni members who have made an outstanding contribution to an organisation or society, as voted for by fellow OUBS alumni.
Nominations for the 2018 Alumni of the Year Awards
You can nominate yourself or fellow alumni for our Alumni of the Year Awards - celebrating professional achievements and wider contributions to society.
Outstanding contribution to an organisation or society
The winner must demonstrate the application of theory and knowledge gained from an MBA, Diploma or Certificate in a professional capacity to make a difference (increased sales, lowering cost, impact on culture/change etc.) The 'organisation' can be public, private or voluntary sectors and the entrant can either be directly employed, employed as a consultant or supplier, or an owner/manager. Alternatively, your contribution to society can take place outside of paid employment. This includes roles where your qualification has made a difference to your effectiveness as a trustee of a charitable organisation, as a mentor, community member or another wider benefiting role.
The deadline for nominations is Monday 1 April 2019 at midnight GMT.
Nomination must be done by submission of the online form.
Shortlisted entrants will be selected by a panel, including members from The Open University Business School and industry representatives. The shortlist of entrants will be published online allowing alumni to vote.
The awards ceremony and lunch will be held on Friday 12 July 2019 at The Open University campus in Milton Keynes.
The 2017/18 Student and Alumni Awards
The 2017/2018 Awards took place in June during a special ceremony held at The Open University campus in Milton Keynes. The awards were presented by Professor Mark Fenton-O'Creevy, Associate Dean, External Engagement, OUBS.
All of the winners have an exceptional story to tell about their life-changing learning experience and we are incredibly proud, as a Business School, to recognise their achievements and to celebrate the success of our vibrant and growing student and alumni communities. I wish all the winners my warmest congratulations on their achievements and every success for their future endeavours.

Professor Mark Fenton-O'Creevy, Associate Dean, External Engagement, OUBS
Awards Ceremony
Student of the Year Awards 2017 winners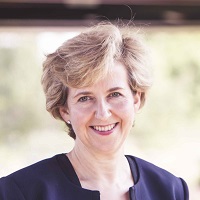 MBA Student of the Year: Gillian Hannon
Gillian graduated at the top of her class with a distinction with her dissertation focused on the theme of using politics to move beyond inertia in the corporate world. She negotiates complex licensing deals in emerging markets in her current role as a senior licensing manager for a world-leading semi-conductor company. This requires stamina as does her long distance running, while she is also a member of the OUBS Alumni Council. Watch Gillian's video on YouTube.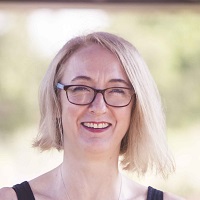 MSc Human Resource Management Student of the Year: Jo Jacob
Jo has worked in education for over 20 years focusing on work-based learning, apprenticeships and employability. She now works for a training provider in London, looking after commercial learning, development and finance. Since starting her MSc, Jo has become an Associate Lecturer for the OU, teaching an introduction to business and management which is 'a source of considerable pride'. She is also studying a postgraduate module in online and distance education.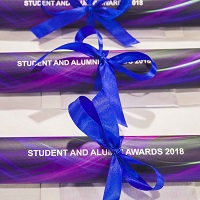 BA (Hons) in Business Studies Student of the Year: Sarah Heilpern
Sarah chose the OU in 2011 when she was looking to further her accounting studies. This was due to its reputation of being supportive within a distance learning framework and the flexibility offered to enable her to work during the day. Since she began studying, Sarah has worked in a variety of roles and is now a bookkeeper for Nesher Ltd, an international online jewellery business based in North Manchester. Sarah aspires to take her accounting further following the award of a BA (Hons) in Business Studies with specialism in Accounting.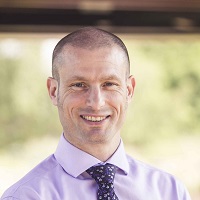 BA (Hons) in Leadership & Management Student of the Year: Alexander Jelley
Alexander joined the Army in 1992 before leaving military service eight years later. He has since worked for multiple IT companies in and around London. After being promoted to a project management position in 2010, he was encouraged to undertake the degree level training required for him to be eligible for future management responsibility. He began his degree with OUBS in May 2012, completing it five years later when he was then in a management position.Watch Alexander's video on YouTube.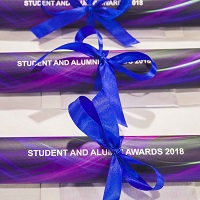 Professional Certificate in Accounting Student of the Year: Marnie Nicks
Marnie began studying with the OU when her son started school. She saw the opportunity to pursue her educational interest alongside being a stay-at-home mum. With a passion for learning and continued professional development, her studies allowed her to start her own business as a bookkeeper with the flexibility to do it from home.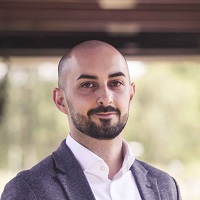 Professional Certificate in Management Student of the Year: Daniel Walsh
Daniel is a Chartered Manager with the Chartered Management Institute (CMI), who is a Commercial Manager for Stapleton's Tyre Services, a subsidiary of European Tyre Enterprises Limited (ETEL). Leaving a background in accounting, Daniel's career change was motivated by a keen interest in operations and he is now responsible for the commercial viability of some 40% of tyres bought and sold in the UK market. He is also in the second stage of his MBA with the OU which he is due to complete in 2019. Watch Daniel's video on YouTube.
Alumni of the Year Achievement Awards 2018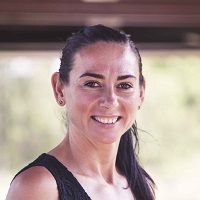 Alumni of the Year Achievement Award Winner: Faye Banks
Faye received the honour for challenging the perception of women in engineering. She has earned a Bachelor's Degree in Engineering, MSc in Technology Management Engineering and an MBA from the OU. Studying while working facilitated her life-changing career move from an apprentice to a highly qualified and decorated engineer. In 2004, Faye was named UK Young Woman Engineer of the Year, she won a National Higher Educational Gold Award a year later, and became the Institution of Engineering and Technology's (IET) youngest Fellow in 2015. In 2016, Faye was named in The Telegraph's Top 50 UK Female Engineers. The Director of Energy for Costains and Senior Engineering Consultant and Delivery Lead for Enzen Global Ltd, she has worked alongside the BBC and OU to produce a number of STEM documentaries.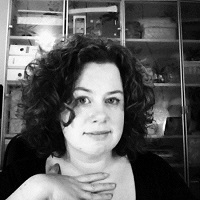 Alumni of the Year Achievement Award Highly Commended: Eirian David
An ACA chartered accountant with 15 years' experience, she has worked in a variety of multinational financial roles including five years in external audit and is currently EPMO Group Leader for BD, a global medical technology company. Her MBA contributed to her success as project lead on a finance transformation project.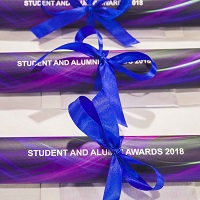 Alumni of the Year Achievement Award Highly Commended: David Ferbrache
With more than 30 years' experience in information security and cyber security issues, David has been at the forefront of developing our national response to cyber security and is currently the Chief Technology Officer for cyber at KPMG UK. The MBA alumnus was awarded an OBE in 2002 for his services to national security post 9-11.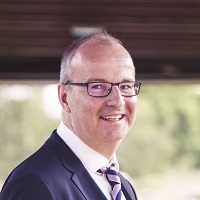 Alumni of the Year Achievement Award Highly Commended: Tillmann Henssler
A Sourcing Manager for Pfizer, Tillmann has been able to promote change in his workplace for the benefit of people with disabilities through skills developed on the MBA. This includes supporting the workplace integration management programme and assisting colleagues to return to work after a long-term illness or an accident. Watch Tillman's video on YouTube.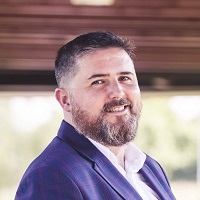 Alumni of the Year Achievement Award Highly Commended: Dr Clyde Hutchinson
The leader of Propeller Shannon, an international aviation, aerospace and travel tech start-up programme, Clyde is also the co-founder of Junction Therapeutics, a revolutionary new treatment for neurological conditions such as brain cancer and Alzheimer's. Clyde was selected as one of the 'Top 100 in Tech' by the Business & Finance magazine earlier this year. Watch Clyde's video on YouTube.
Alumni of the Year Achievement Award Highly Commended: Christian Kastner
The Europe Sales Director for VAUTID, a German SME in the manufacturing of machinery components and a pioneer and market leader in wear protection for major industries such as mining, cement and steel for more than 70 years. His role is instrumental in selling machinery and mechanical engineering products, entering new markets and developing products with local partners. The MBA alumnus is a mentor on the OUBS careers mentoring programme where he provides career support to fellow alumni. Watch Christian's video on YouTube.