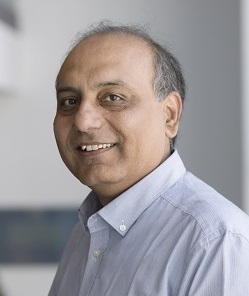 A very warm welcome to The Open University Business School where, for over 30 years, we have been delivering flexible and accessible high quality business and management education to thousands of individuals and organisations around the world.
As a leading business school, we are at the forefront of teaching, innovation and research and we are proud to be part of an elite and exclusive group of the top 1% of global business schools who are triple accredited.
We are also proud to be different. We harness technology to provide our students with a flexible learning environment so they can personalise their study – studying at home, at work or on the move. We design, structure and teach our courses so that students can apply their learning in the workplace straight away. We support our students throughout their studies, and we connect them with one another through collaborative activities and participation in tutorials and residential schools.
We are dedicated to providing our students and alumni with the knowledge and skills they need to thrive in the workplace and to transform their careers. We have established strong alliances with employers as a result of the flexible way we deliver our qualifications and we work closely with our International Advisory Board (IAB) to continue to provide leading international business and management education.
Studying with us takes determination and dedication. That's one of the reasons our students and alumni are well-respected for their resilience and their commitment. I hope you will be inspired to get in touch and to find out more about how The Open University Business School can help you achieve your goals.
Professor Devendra Kodwani
Executive Dean