The Open University Business School (OUBS) delivers transformational, high quality business and management education. We are proud to be part of an elite and exclusive group of just 1% of business schools worldwide that are triple accredited.
Our mission
Providing world-class open education and research which empowers individuals, organisations and society to influence future global development and deliver just outcomes.
Our vision
To empower all professionals who strive to solve complex, critical problems by continuously learning, improving practice, supporting diversity, creating knowledge and innovating for responsible growth. Our global community will deliver social mobility and create a sustainable future.
---
Future Leader Scholarship
Thanks to the generosity of our Alumni, we are offering a scholarship for the first two modules of the MBA to someone with the potential to be a Future Leader.  
The fund is for those aiming to make a step change in their career, who view the MBA as essential in accelerating their success.
The first two modules of the MBA covered by the scholarship are:
B870 Managing in a changing world
B872 Creating and sustaining value
Upon successful completion of these modules the beneficiary will be awarded a Postgraduate Certificate in Business Administration, the first award on the pathway to an MBA.
Applicants will need to meet the following criteria to apply:
A bachelor's degree awarded with honours from a recognised UK university or the overseas equivalent
A minimum of three years' experience in a managerial, professional or technical role
Good knowledge of the English Language (to International English Language Test System (IELTS) score of 6.5)
The application process for this year's scholarship is now now closed and will be awarded in February ready for the beneficiary to start their studies in May. Applications will open again in late September 2022.
---
How to apply
To apply entrants must answer the following question in no more than 500 words. Please use the official application form to submit your entries.
Question
Why do you want to study for an MBA with The Open University Business School and how would you apply your learning to benefit your own future, your organisation, and/or society more widely?
Guidance on answering the question
When answering the question note that the judging panel will look for:
Compelling benefits to yourself and others
Understanding of the Open University's learning approach and what MBA study entails
Motivation to apply what you will learn to the workplace and wider society
Future leadership potential
---
Beneficiary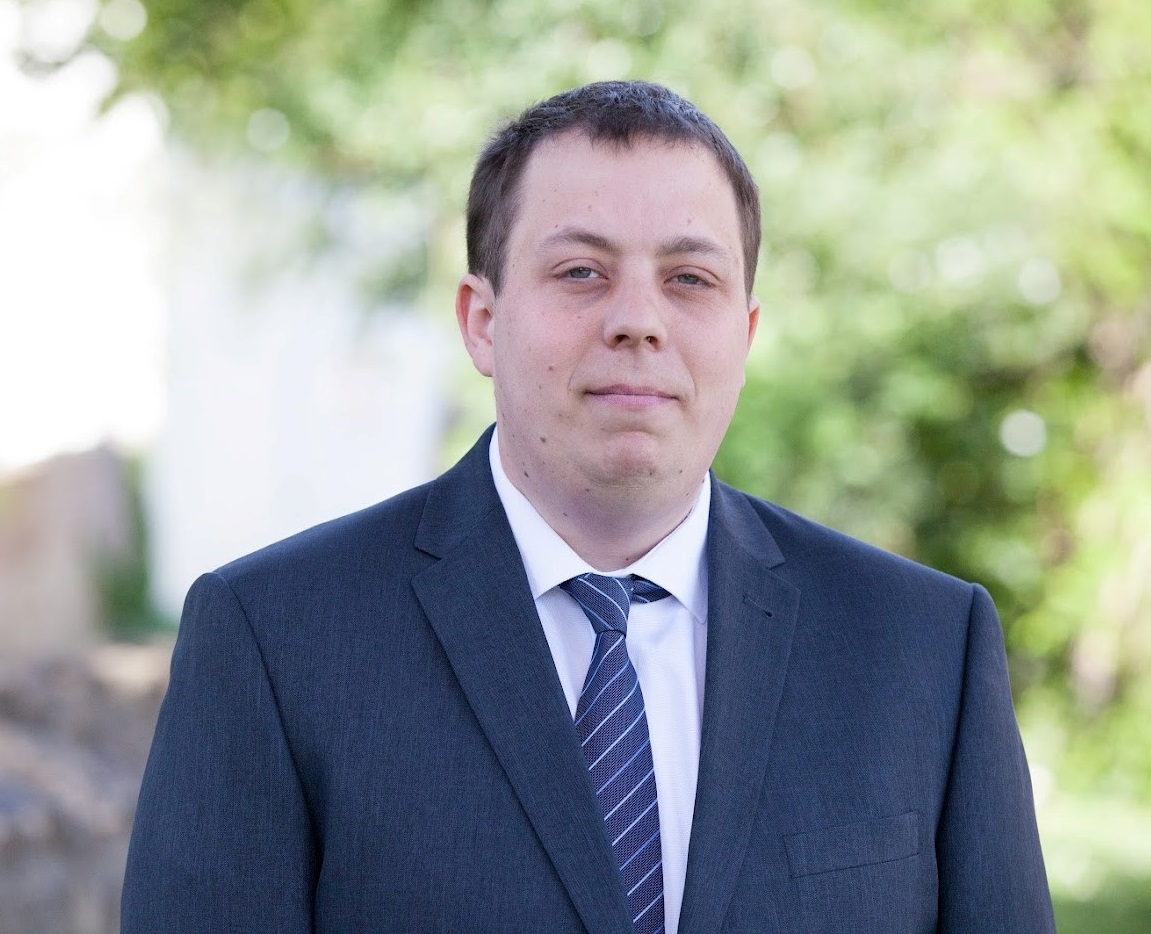 This year's Future Leader Fund Scholarship has been awarded to Jeremy Lane, Planning Manager for global automotive test system supplier AB Dynamics, and former OU Business School (OUBS) student. He will begin his triple accredited MBA in May 2022, with his scholarship covering the first two modules.  
"Two years after finishing my Open University degree in Business Management and Economics, I was thinking 'What do I want to do now?'. I had already been promoted at work, but I was thinking about the next step. 
"As an OU graduate, I recognise the unique learning opportunity offered by the OU and was keen to advance my influence in the business world as a proud OU alumnus. 
"I'd recently been promoted to a management position in my organisation, AB Dynamics, where we manufacture the world's most comprehensive range of automotive test and development systems, enabling vehicle manufacturers and tier one partners to develop safer, more environmentally friendly vehicles. Now a Planning Manager, I was hungry to develop my business acumen and leadership skills further. 
"My promotion was made as part of our business strategy, in which we are seeking to develop our teams. So, I asked myself 'How can I make myself better?'. With the OU MBA under my belt, I feel I will be able to make a positive impression in the workplace and beyond.
"I had looked at some Institute of Leadership and Management (ILM) courses, some other degrees and the OU MBA. I wondered whether first to do an ILM course and then the OU MBA. But I saw on LinkedIn that applications had opened for the Future Leader Fund Scholarship Fund and decided to apply.
"I was worried that I was applying too soon at 32. But, to my surprise, I was selected and so they've essentially decided for me that now is the right time. I think I would always have done the OU MBA anyway; I just didn't realise I'd be doing it so soon! I have also discovered that the first two modules give me the ILM qualification which is a bonus, although I do plan to continue to complete the full MBA.
"When I heard that my application for the Future Leader Fund Scholarship had been successful it was quite emotional, I just didn't think I would get it. I almost had to pinch myself and it took a few days for it to sink in. 
"The initial modules are topics that any leader should understand. These modules will stand me in a strong position to continue to develop in my role, reflect on my own strengths, while applying learning to my working practice, ahead of progressing to complete the full MBA.
"My plan is to undertake the MBA in Technology Management route as I think it's more relevant to my career and company. I was attracted by the course content – particularly the management elements, the diversity of the modules, and the chance to collaborate with people globally.
"Within AB Dynamics, there will be a lot of development going forward, so I hope I'll be in a better position for that with an MBA qualification. The triple accreditation and global endorsement of the OUBS MBA make it ideal for a professional working within an international organisation. I believe the strong international emphasis will open opportunities for me not only in the UK but globally, which I may not otherwise have had.
"I already know that the OU's learning style suits me well, particularly with a full-time job and a young family to juggle. I can progress at my own pace, and the business I work for is keen to support me. The MD, who was one of my referees, has said to let him know what I need as he can arrange access to the right people. They're hoping to be able to ringfence some time for me to study, too.
"I also feel that I'm at a point in my career where I can also make a valuable contribution to society outside of the workplace, in a voluntary trustee or governance position. My MBA will give me the confidence to do so.
"I can't wait to be getting started on my MBA. I am looking forward to deepening my knowledge of management and structure – within my organisation and the wider business world – looking at how decisions can affect or influence people and results. I'm excited to work on the projects and assignments, and to talk about things with other students and learn from each other. It will all be hugely valuable to me."
Support the scholarship
If you would like to support the scholarship, you can donate via The Open University donations page and choose 'MBA Future Leader Fund'.
One of our Future Leader Fund MBA graduates