The Open University Business School (OUBS) delivers transformational, high quality business and management education. We are proud to be part of an elite and exclusive group of just 1% of business schools worldwide that are triple accredited.
Our mission
Providing world-class open education and research which empowers individuals, organisations and society to influence future global development and deliver just outcomes.
Our vision
To empower all professionals who strive to solve complex, critical problems by continuously learning, improving practice, supporting diversity, creating knowledge and innovating for responsible growth. Our global community will deliver social mobility and create a sustainable future.
---
Future Leader Scholarship
Thanks to the generosity of our Alumni, we are offering a scholarship for the first two modules of the MBA to someone with the potential to be a Future Leader.  
The fund is for those aiming to make a step change in their career, who view the MBA as essential in accelerating their success.
The first two modules of the MBA covered by the scholarship are:
B870 Managing in a changing world
B872 Creating and sustaining value
Upon successful completion of these  modules the beneficiary will be awarded a Postgraduate Certificate in Business Administration, the first award on the pathway to an MBA.
Applications for this year's scholarship have now closed and will be awarded in February ready for the beneficiary to start their studies in May. The next opportunity to apply for the scholarship will be in late 2021.
---
Beneficiary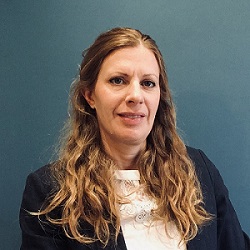 In 2019, the Scholarship was awarded to Vicky Gaillard, Manager – Farmland Conservation Team at Natural England. Vicky would very much like to thank all those people who donated to make her scholarship possible. We interviewed her to find out more.
What's your background?
I grew up in Essex Countryside and developed a passion for wildlife and nature. I studied Zoology and Geography at Liverpool University graduating in 2001. I went on to volunteer and work for a number of conservation charities and NGOs until deciding to undertake an MSc in Nature Conservation at UCL in 2004. For 10 years I advised on the delivery of Agri-environment schemes – delivering Nature Conservation working with land managers to maximise the habitats on their farms, nature reserves and designated sites. Having developed extensive knowledge of Agri-environment schemes I moved into scheme design and leadership in 2015. This has involved leading nationwide change programmes applying my specialist knowledge to inform decisions setting our organisational direction and the work of the team I lead.
Why did you apply for the Future Leader Fund at this stage of your career?
Having focussed my career on technical delivery of ecological advice and moving into a management role I felt that I was lacking a grounding in the business processes I am now being asked to deliver. I wanted to understand more about business leadership to progress my career further now my personal commitments allow time and space to do so. With the central tenet of the course being reflection I am able to reflect and learn on my management experience to date really enhancing my opportunity to learn. 
What do you hope you will achieve by completing stage 1 of the OU MBA?
I am passionate about nature conservation and improving the natural environment. As I have moved into more senior roles my impact and reach is far greater. I want to be the best leader I can be to deliver for the natural environment, sharing my new skills and knowledge with other nature conservation practitioners to combat the challenges that face the planet with climate change and the extinction crises.  
As this year's successful applicant for the fund, how do you feel?
I feel honoured and surprised in equal measure. I feel that being selected on the basis of my statement is due in part to the ground swell of concern for the natural environment and the ambition that this fund makes a real difference to movements for change. 
What would you like to say to the donors to the Future Leader Fund, that made this all possible?
Obviously – thank you. Being the recipient of the Future Leader Fund has not only given me an opportunity to undertake a world class course but also boosted my confidence to continue to progress in my career. Five months into the course I have learnt so much that I am already taking and applying to my working practices and sharing within my network. This fund provides a real boost to the not-for-profit sector and makes a vital difference to the work that they do. 
I would not have been able to enter this course without the Future Leader Fund, I am extremely grateful both for this investment in me and the opportunity it creates. Thank you.
Support the scholarship
If you would like to support the scholarship, you can donate via The Open University donations page and choose 'MBA Future Leader Fund'.
One of our Future Leader Fund MBA graduates