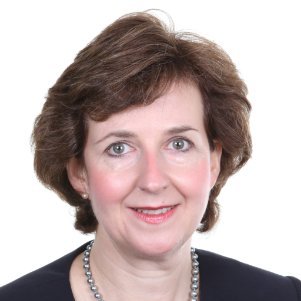 Gill works as a Senior Licensing Manager for ARM Holdings (ARM), a British multinational semiconductor and software design company owned by the SoftBank Group and headquartered in Cambridge in the UK. An experienced learner, she proudly received a Distinction in her Executive MBA and has these words of advice for anyone thinking of taking the plunge.
"Try it for a year, if it's not for you then walk away. If you have applied yourself, you will have learnt a lot and come out with a PGCM (postgraduate certificate in management) at the end of it. It's a gold standard industry-recognised MBA with great tutors which is affordable (you don't need a mortgage to do it) and flexible; and I found it to be life changing and affirming. There is the opportunity to network with fellow students across the globe and in different industries; we shared insights and remain a connected community.
"The MBA has allowed me to move into a different industry at a more senior level because it's given me transferable skills. My final year EBI (Evidence-Based Initiative) focused around politics to get beyond inertia and I've used my learnings in my current role in order to expedite change where normal linear approaches to situations have not worked. I no longer take things at face value and the OU has enhanced my critical thinking skills.
"I chose the OU Business School because of its reputation, triple accredited status and flexibility. I have a busy work schedule and appreciated the flexibility offered with options to complete it fast-stream or to slow down. Given that the qualification is gained over a number of years it's quite likely that personal life challenges and job changes will occur during that time as well as peaks and troughs in workflow.
"The modular nature of the MBA allows you to select a number of modules based on what you are able to commit at the time so I took advantage of this and selected fewer modules where I believed them to be more challenging in difficulty or where my work pressures had increased. This facility is invaluable. I found the core modules of Strategy and Corporate Finance to provide the foundations for the MBA; the other modules were also all highly relevant and interesting.
"I had studied History of Art at undergraduate level (BA Hons) and law at master's level (LLM) specialising in European Law and Intellectual Property. After a further degree in law (LLB), and an early career in private legal practice, I transferred my skills to the pharmaceutical industry where I've worked in procurement for over 10 years. The MBA has provided me with transferable skills that has recently enabled me to move from the life sciences disruptive technology sector to that of physical sciences. Without the MBA this would have been more difficult – the MBA is a generalist postgraduate qualification as opposed to a specialist one.
"I'd been considering an MBA for quite some time but wasn't sure if it would be the right move for me. The OU offers the opportunity to complete year one and graduate with a PGCM so I decided to commit for a year and see how it went. I enjoyed it so much I carried on. Importantly it's accredited by the major MBA regulators so I knew I'd get a gold standard qualification.
"You cannot create more hours in the day than already exist and you have to make sacrifices if you want to do well. I think you have to decide what your priorities are – I wanted to excel so was prepared to make sacrifices, others just wanted to pass. The OU's flexibility allows you to be in control of your studies. I also paid for all my studies myself as it meant I had no ties to the employer.
"I was not able to pursue my fitness goals to the level I had done previously or take holidays when I pleased because studying and TMAs (Tutor Marked Assignments) were required. But I made the commitment to make these short-term sacrifices and it paid off as I obtained a Distinction. Nothing can describe the euphoric feeling of achieving that level of academic accomplishment – it was tough but it makes you more resilient."