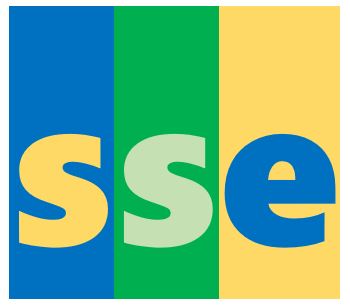 Introduction
The social and sustainable enterprise (SSE) research cluster addresses the connections between entrepreneurial activity, innovation and the transition towards more environmentally and socially sustainable ways of doing business. It builds on a tradition of research, teaching and engagement activities in the Business and Law Schools, which dates back more than 20 years. This includes pioneering research on cooperatives, performance measurement for social enterprises and corporate social responsibility. 
We have incorporated SSE research insights, including our own case-based material, into Open University teaching materials, including B205 Exploring Innovation and Entrepreneurship, B327 Creating Futures: Sustainable Enterprise and Innovation and the new MBA elective module in entrepreneurship and have promoted doctoral research in this area, through several recent studentships.
Our enterprise-related research is also featured in open educational resources, such as the Entrepreneurship Accelerator in OpenLearn Create and has informed BBC/OU co-productions such as Hidden Histories: Britain's Oldest Family Businesses (BBC Four) and The Bottom Line (BBC Radio 4 / BBC World Service).
Management researchers can make a particular contribution by examining how public, private and social sector organisations are responding to these challenges
Our students live in a world that is confronted by many environmental and societal challenges, the greatest of which is climate change – now increasingly declared as a 'climate emergency'.  These challenges are typically complex, entrenched and often politically charged. They require multi-level, responses, ranging from coordinated inter-governmental actions to individual-level behaviour changes.
Businesses are often identified as the 'middle actors' in these change processes. As a consequence, management researchers can make a particular contribution by examining how public, private and social sector organisations are responding to these challenges, and how they can be encouraged to respond to calls for urgent, and often radical, change.
News and related events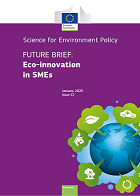 Promoting eco-innovation in SMEs– a new European Commission 'Future Brief' report
Together SMEs make up over 99% of all enterprises in the EU, accounting for two-thirds of total employment. Though the environmental footprints of individual firms may be relatively small, their collective impact is much more significant.
Richard Blundel was scientific advisor for this independently authored report, 'Eco-innovation in SMEs', which presents some of the latest research, evidence and trends, seeking to understand which particular measures can best help SMEs to act on their key drivers, overcome their key barriers, and innovate towards more sustainable, resource-efficient, eco-friendly business.
The report is now available on the European Commission website.
---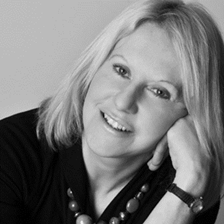 Tuesday 15th October 2019: Publishing World-Leading Research in Entrepreneurship and Small Business. Room 2, Michael Young Building, Walton Hall, Milton Keynes – limited numbers: to attend please register with Joanna Bhatti.
Professor Susan Marlow will share insights she has gained from her experience as a world-leading researcher and as Editor of the International Small Business Journal (ISBJ) (2009-16), one of the top international academic journals in the area of entrepreneurship. Join us at this event, organised in collaboration with the Social and Sustainable Entrepreneurship (SSE) research cluster, DSM and PuLSE for useful discipline-specific tips and advice. Numbers are strictly limited to provide an opportunity for participants to ask specific questions and discuss their publishing plans. The first in a new occasional series on publishing in leading academic journals. Hosted by: Liz Daniel and Richard Blundel.
---
Tuesday 18th June 2019: Dr Charles Mbalyohere, Department of Strategy and Marketing, OUBS, organised a semiar:'Dynamics and trends in the off-grid power sector: selected cases across Africa'.
---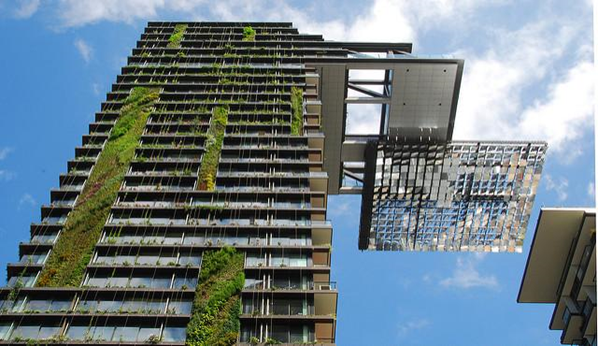 Wednesday 20th March 2019: Social and Sustainable Enterprise (SSE) research cluster launch workshop. This interactive workshop discussed next steps in developing the cluster.
Our aims
To create a focal point for a growing number of researchers who are active in this area, facilitating research-related activities such as joint bid-writing, developmental workshops, seminars, public events, and providing informal support and advice.
To provide a stronger link between SSE research, scholarship and teaching activity, both in formal and informal curriculum areas, building on our research-led pedagogy and our links with the Associate Lecturer community.
To raise the external profile of our SSE research and encourage more external engagement with funders/sponsors, prospective PhD students, visiting academics and practitioners and others.
To offer a point of contact in the Business and Law Schools for anyone engaged in enterprise-related activities in other parts of the University.
Our research
Research in the SSE cluster is oriented around our existing research specialisms, which include:
Social and environmental practice in SMEs, social enterprises and other organisational types
Distinctive forms of enterprise, including social, craft and family-based ventures
Impact investment in socially and environmentally responsible enterprises
Green innovations, start-up ventures and growth processes
Public policies and cross-sector collaborations to facilitate SSE / social and environmental goals
Entrepreneurship and innovation pedagogy, including a focus on SSE aspects
However, we will continue to incorporate new or modified themes, which may emerge from discussions in the cluster.  Given our multidisciplinary approaches, and the multi-level nature of the issues we address, we welcome new collaborations with other research groupings.
Current and recent projects
Cluster members are engaged in a variety of research, scholarship and engagement projects related to different aspects of social and sustainable enterprise, such as:
The ESRC Impact Acceleration Account project, 'Growing Greener: Creating a New Values-based Environmental Engagement Toolkit for SME Intermediaries'.  A multi-disciplinary team from The Open University, The Environmental Change Institute, University of Oxford and communication specialists, Climate Outreach, collaborated with small business owners, managers and advisors to create a short course, 'Promoting Sustainability in Business: A Values-Based Toolkit', designed to facilitate more effective forms of engagement with climate change and other important environmental issues.​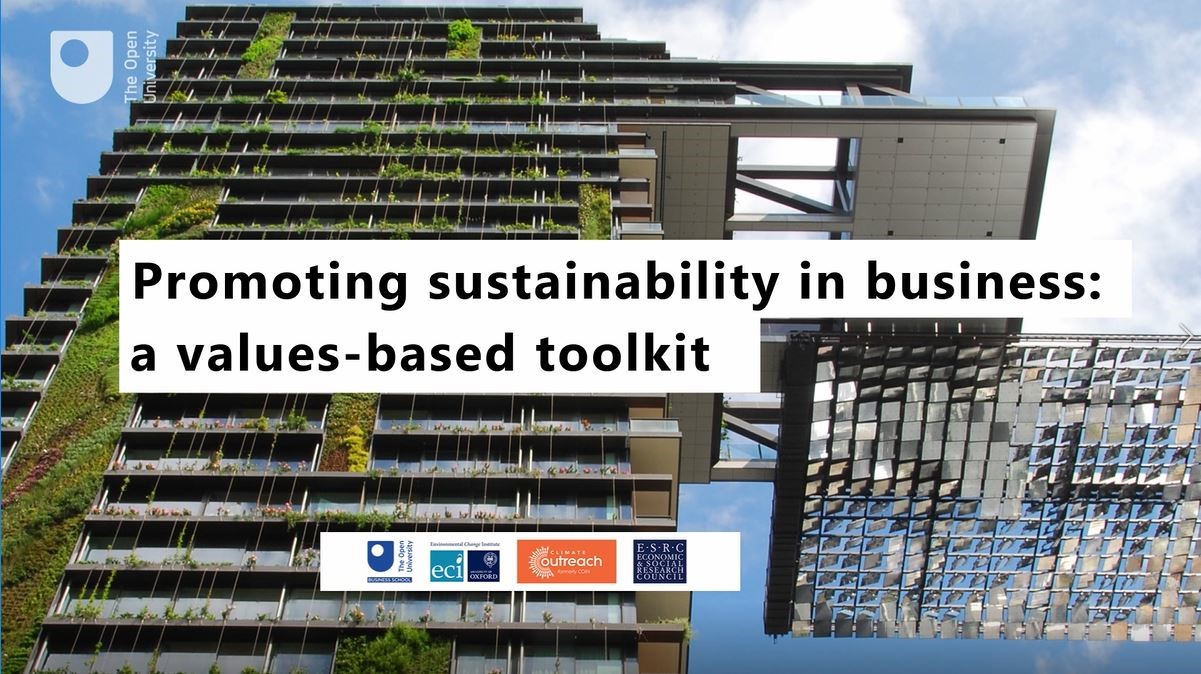 The British Academy / Leverhulme Trust funded project, 'Women as Vectors of Social Entrepreneurship in Hospitality and Tourism', in which researchers from The Open University and University of Surrey examined eco-tourism ventures in Cameroon, focusing on how women owner-managers of micro- and small-tourism firms (STFs) use them as platforms for engaging in various forms of social entrepreneurship leading to societal transformation, economic and community development.
There are also a number of current doctoral students whose research is associated with the SSE cluster:
Raees Aslam, who is exploring the role of formal and informal institutions in advancing environmental practices of SMEs in Pakistan's textile industry, a sector that employs 40% of total labour force and is a major contributor to the country's exports and national output.
Richmond Lamptey, who is researching impact investing in Ghana, with a particular focus on relationships between key actors – investors, fund managers and SMEs – and their role in promoting social and environmental change.
Gizem Kutlu, who is looking at the influence of gender on the practice and organisation of environmental entrepreneurship.
Ronald Macintyre, who is examining the creation, assessment and evidencing of public and social value in voluntary sector organisations.
In addition, we are building on the Schools' successful track record of innovative and impactful doctoral research in this area, including:
Dr Olga Andrianova's research examined employee engagement in corporate greening in Belarus and responded to an increased need for effective human resource management practices in this context.
Dr Andres Morales Panchon's challenging and insightful study examined how the 'buen vivir' concept influenced the development of community-based social and solidarity economy organisations in rural Columbia.
Dr Aqueel Wahga's pioneering research on the environmental practices of small businesses in Pakistan's leather industry, which examined the proto-institutional role of intermediaries.
Dr Sarah Williams' influential study of the ways that SME owners and managers make sense of climate change, which revealed how they draw on particular configurations of personal values. 
Recent publications
---
People
Membership is open to anyone in the Business and Law Schools with an active research interest in social and sustainable enterprise. We also welcome associates from other faculties and institutions. If you are interested in joining, please contact us!
Cluster members
Clifford Conway (AL representative)
PhD students
Cluster associates
Dr Olga Andrianova, TEVI, University of Exeter
Dr Sally Caird, Engineering & Innovation, STEM, The Open University
Prof Matthew Cook, Engineering & Innovation, STEM, The Open University
Dr Sam Hampton, Environmental Change Institute, University of Oxford
Dr Albert Kimbu, University of Surrey
Prof Fergus Lyon, CEEDR, Middlesex University
Dr Stuart Parris, Economics, FASS, The Open University
Dr Anja Schaefer, Maynooth University
Dr Roberto Simonetti, Economics, FASS, The Open University
Dr Sarah Williams, Bedfordshire University