Introduction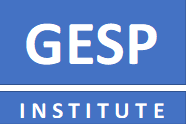 The Gender, Entrepreneurship and Social Policy Institute (GESPi) will consolidate existing, and drive new, interdisciplinary research in gender, entrepreneurship and social policy. It aims to influence policy and social change for inclusive development in the tourism, hospitality and service-related sectors by creating  networks and pathways for knowledge exchange between stakeholders
Our vision is a future were a large body (the hive) of relevant and interdisciplinary research on gender and entrepreneurship is available to all stakeholders, and where there is fluid transfer of knowledge and tools between networks and a more inclusive environment for entrepreneurs. Though entrepreneurship leads to equality and increasing gender awareness can improve social policy, these three fields have not been studied together. GESPi will define and establish a distinctive new field integrating Gender, Entrepreneurship and Social Policy. The longer term goal is to build, nationally and internationally, research on the critical linkages between gender, entrepreneurship and social policy comparing different specialist industries and localities, in developing countries. 
News and related events

Workshop on women entrepreneurship in tourism
11.00-17.00, 25 March 2020, SHTM, University of Surrey, Guildford.
Please register by sending an email.
Our aims
To partner with universities, funders, industry and policy makers to pursue research, consultancy and capacity building projects
To create a forum for entrepreneurs, investors (e.g. gender lens investors, private equity and angel investors, family offices), NGOs and industry researchers to foster creative thinking about how gender equality in the entrepreneurial sector can enhance inclusive development in African countries
To disseminate findings through conference presentations, professional publications and reports, workshops, university courses and new media
To publish peer-reviewed journal articles, books, occasional papers, creative writing pieces and case studies
Our research
Women's entrepreneurship in its distinctive forms, including family-based ventures, female succession in family businesses
Gender-lens investments in new and established businesses promoting development-led entrepreneurship
Gender and environmental entrepreneurship, including green innovations, start-up ventures and growth processes of environmentally-friendly women-owned ventures
Public policies and cross-sector collaborations to facilitate gender equality in the entrepreneurial sector, e.g. through support for access childcare, public health, education and food security
Entrepreneurship education, including a focus on encouraging women in engineering entrepreneurship education, and teaching innovations and pedagogical interventions that help empower young women and girls to engage with entrepreneurship and develop an entrepreneurial mindset
Sector and area studies, with a focus on women and entrepreneurship in hospitality, tourism, leisure, agriculture and healthcare
---
Projects
GESPi members are engaged in the following funded research projects:
The Human Costs of Women's Entrepreneurial Journeys
A knowledge exchange media partnership between The Open University and openDemocracy, which will publish media articles on women's entrepreneurial journeys to a engage the global readership with GESPi research, expand the communities engaging with its work and increasing the reach, engagement and impact of academic research.
Supporting University Curriculum and Creativity in Engineering Entrepreneurship Development (SUCCEED)
A GRCF Royal Academy of Engineering funded Higher Education Partnership for Sub-Saharan Africa. A component of this project is the bridging of the gender gap in the engineering sector through gender-aware engineering entrepreneurship education. This is part of action research on an academic-industry network in Cameroon, funded through This is a collaboration between Institut Saint Jean, Cameroon, the Open University, KCL and Luminno Ltd.
In this GCRF funded project, the University of Surrey together with the University of Cape Coast Ghana and the Pan Atlantic University Nigeria are applying a post-structuralist feminist lens to analyse interviews and questionnaires administered to women entrepreneurs in Nigeria and Ghana (March-May 2019) and two stakeholder workshops, one in each of Ghana and Nigeria (July 2019). The research is funded by Research England through the Global Challenges Research Fund (UKRI QR GCRF) (January 2019 - Sept 2019).
A European Union Marie Sklodowska-Curie Fellowship funded project undertaken by the University of Surrey. The project analyses the different pathways women take in their entrepreneurship journey in a changing tourism industry, and how different environments, agents, policies and actions across different scales influence their opportunities, motivations and challenges in Spain and the UK; working closely with several policy and industry bodies in both countries.
A British Academy / Newton Fund funded project. The project during which the University of Surrey and Human Sciences Research Council, South Africa researchers analysed and compared livelihood diversification strategies in rural coastal communities in Cornwall in the UK and Eastern Cape in South Africa. It also examined how societal changes influence gender relationships in marginalised rural communities undergoing transition from primary industries to services.
A British Academy / Leverhulme Trust funded project in which researchers from The Open University and University of Surrey examined eco-tourism ventures in Cameroon, focusing on how women owner-managers of micro- and small-tourism firms (STFs) use them as platforms for engaging in various forms of social entrepreneurship leading to societal transformation, economic and community development.
---
People
Membership in GESPi is open to members across disciplines in The Open University, University of Surrey and associated external collaborators with active research interest in gender, entrepreneurship and social policy. The inclusion of regional expertise between Europe and Africa will provide for cross-learning, knowledge sharing and cross-cultural perspectives.
Our members work on related topics focusing on the UK, Germany, France, Switzerland, Spain and Italy. We also welcome associates from other faculties and institutions.
If you are interested in joining, please contact Dr Michael Ngoasong or Dr Albert Kimbu.
GESPi Members
GESPi Associates
 
Dr Issahaku Adam

Senior Lecturer
University of Cape Coast, Ghana
Dr Frederick Dayour

Lecturer
University for Development Studies, Ghana
Dr Ewoenam Afenyo-Agbe

Lecturer
University of Cape Coast, Ghana
Dr Ogechi Adeola

Associate Professor
Pan-Atlantic University, Nigeria
Dr Tembi Tichaawa

Associate Professor
University of Johannesburg, South Africa
Dr Irma Booyens

Senior Research Manager
Human Sciences Research Council, South Africa
Publications
Adeola, O., Ngoasong, M., & Evans, O. (2018). The Gender Question and Family Entrepreneurship Research. In Ratten, V., Marques, C. & Braga, V. (Eds.). Knowledge, Learning and Innovation: Research insights into cross-sector collaboration. Springer. (Chapter 10, p. 159-176)
Decker-Lange, Carolin (2019). Family Structure and Ownership Transition as "Polar Opposites": An Emotional Embeddedness Perspective. In: Lossau, Julia; Warnke, Ingo H. and Schmidt-Brücken, Daniel eds. Spaces of Dissention. Towards a New Perspective on Contradiction. Springer VS (In Press)
Decker, Carolin (2018). Stakeholders' impact on turnaround performance: The case of German savings banks. Journal of Small Business Management, 56(4), pp. 534-554
Decker, Carolin and Günther, Christina (2017). The impact of family ownership on innovation: evidence from the German machine tool industry. Small Business Economics, 48(1) pp. 199-212
Decker, Carolin, Heinrichs, Katharina, Rau, Sabine, Jaskiewicz, Peter (2017). What do we know about succession in family businesses? Mapping current knowledge and future territory. In: Kellermanns, Franz and Hoy, Frank (eds.), The Routledge Companion to Family Business, Oxford, UK: Routledge, pp. 15-44
Decker, Carolin and Günther, Christina (2016). Coordinating family entrepreneurship: When money seeks opportunity. International Journal of Entrepreneurial Venturing, 8(1), pp. 46-61
Sambala, E.S. and Ngoasong, M.Z. (2014). Personal View: Empowering rural women's health - What's going wrong with the strategies? Malawi Medical Journal; 26 (3): 93-96
Kimbu, Albert Nsom and Ngoasong, Michael Zisuh (2016). Women as Vectors of Social Entrepreneurship. Annals of Tourism Research, 60 pp. 63–79
Kimbu, A. N., Ngoasong, M. Z., Adeola, O., & Afenyo-Agbe, E. (2019). Collaborative Networks for Sustainable Human Capital Management in Women's Tourism Entrepreneurship: The role of tourism policy. Tourism Planning and Development, 16(2): 161-178
Ngoasong, Michael Zisuh and Kimbu, Albert Nsom (2019). Why Hurry? The Slow Process of High Growth in Women-Owned Businesses in a Resource-Scarce Context. Journal of Small Business Management, 57(1) pp. 40–58
Ngoasong, M.Z., Kimbu, A.N. (2016). Informal microfinance institutions and development-led tourism entrepreneurship, Tourism Management 52 pp. 430-439
Twining-Ward, L. (2017) "Twenty Reasons Sustainable Tourism Counts for Development," Tourism for Development Knowledge Series, The World Bank, Washington, D.C. 20 reasons
Twining-Ward, L. and Zhou, V. (2017) "Women and Tourism: Designing for Inclusion", Tourism for Development Knowledge Series, The World Bank, Washington, D.C. Women and Tourism
Twining-Ward, L., Messerli, H. R., Sharma, A. and Villascusa Cerezo, J. (2018) "Tourism Theory of Change," Tourism for Development Knowledge Series, The World Bank, Washington, D.C.
Media articles
Adeola, Ogechi & Kimbu, Albert (2019) Women's entrepreneurial journeys through tourism calls for support for women investors. New Telegraph (17.08.19)
Kimbu, A. N., Afenyo-Agbe, E. A., & Adam, I. (2019). These African women are driving the continent's tourism industry – but they need support. World Economic Forum (28.10.19)
Decker-Lange, C. (2019). Three factors that make entrepreneurship education effective. PuLSE Blog (14.03.19)
Kimbu Albert and Ngoasong Michael (2019). Why Africa's women entrepreneurs struggle to grow - and how to help. The Conversation (08.01.19)
Kimbu, A.N. and Ngoasong, M.Z. (2016). Women as vectors of social entrepreneurship in hospitality and tourism. British Academy Blog (15.02.16)
Lombardozzi, L. (2019). Launch of the "Gender and social policy" at the OU (13.05.19)
Lombardozzi, L. (2019). The (not-so) secret winners and losers behind the T-shirt value chain – It is time to change the rules of the game (02.04.19)
Lombardozzi, L. & Pitts, F. H. (2018). Abstract and Concrete Universals: Basic Services, Basic Infrastructure, Basic Income (18.12.18)
Ngoasong, M.Z. (2016). Women as vectors of social entrepreneurship. Editorial, International Development @ The Open University (05.01.16)
Ngoasong, M.Z. (2016). Social Capital Key to Development-Led Tourism? Research Focus, IKD Research Centre (01.01.16)
Warner, N., Pitts, F. H., & Lombardozzi, L. (2017) Why a basic income alone will not be a panacea to social insecurity.