Funded by: Engineering and Physical Sciences Research Council (EPSRC)
Open University Business School contact: Dr Helen Roby
Background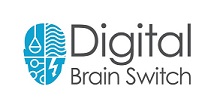 Contacts: Dr Helen Roby and Dr Rebecca Whiting.
As part of a collaboration led by Lancaster University, Dr Helen Roby has been awarded funding from the EPSRC for a 22 month project titled 'Digital Brain Switch'.
The funding comes from the Research Councils' Digital Economy Theme within the challenge area of 'Sustainable Society: Achieving work-life balance in a digitally dependent world'.
Work-life balance (WLB) has been a focus of research over several years and a number of important theoretical concepts have been developed such as the ideas of domains, role identities, boundaries/borders and transitions. Key to this, however, is an understanding of personal experience, particularly within the digital economy. For example, the rise in the use of digital technologies challenges work life boundaries as individuals increasingly work from a range of locations, experience frequent interruptions and feel required to 'stay connected' through multiple communication channels.
The project looks at how modern communications affect our ability to manage transitions across work life boundaries. This will help us to understand whether technology supports the management of more flexible transitions, creating more permeable boundaries and a less segmented persona, or whether it encourages leakage across boundaries and difficult identity management tasks.
'Digital brain switch' is used as a metaphor to describe switching between the different roles that we have in our lives – both personal and professional.
Helen and Rebecca lead on a work package that uses video diaries to observe in real time how and why people switch between role identities and the boundaries that they create, comparing how these practices differ between the digital and the physical world and how they affect WLB.
Aims and objectives
To conduct a study using qualitative research methods with 45 participants, drawn from three user groups with distinct switching experiences, to understand the practices involved in switching between role identities.
To design and develop a behavioural sensing framework to provide quantitative data to contribute to this understanding.
To implement and evaluate a number of design interventions aimed at supporting switching between role identities. These interventions will be in the form of digital prototypes informed by the qualitative and quantitative data collected and co-designed by our participants.
To develop a digital brain switch research platform that will act as an integration point for the qualitative, quantitative, and 'provotyping' research, and which will allow our participants to upload, share, and reflect upon their switching experiences.
Methods
The project will use an innovative combination of behavioural sensing, qualitative research, and digital-prototype-as-provocation methods to achieve an in-depth understanding of how individuals manage switches between role identities in both the corporeal and digital worlds. Digital prototypes will be developed as design interventions that will allow us to explore potential solutions to switching issues.
Links