Chair of the International Advisory Board
Global business technology leader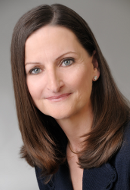 Maggie Miller is a high impact, business technology leader who achieves innovative ROI-based business outcomes in challenging environments. She has over 30 years of experience in major global organisations including Warner Music Group, Dell, J. Sainsbury, Unilever, Lloyds of London and Nat West Bank. She has applied the knowledge and experience gained at large cap companies to consulting assignments with public & private-sector firms in the US and the UK and to the digital transformation of a major non-profit. Most recently Maggie was CIO for New York State. A member of the Governor's Cabinet responsible for all IT services in NY State supporting 140,000 state employees and 20m citizens with a staff of 4,500 IT Professionals.
Prior to joining NY State, Maggie was CIO of the Girl Scouts of USA. Reporting to the CEO, responsible for transforming services to a movement of 8,000 staff supporting 3m members in 90 countries via 113 client organisations.
Until 2010, Maggie was Senior Vice President and Chief Information Officer (CIO) for Warner Music Group (NYSE:  WMG). She was responsible for the company's global Information Technology (IT) function. Her focus was on ensuring Warner's IT systems and business processes are optimised for the digital era. In addition to developing online and mobile technology infrastructure and capabilities, Maggie oversaw the transformation of WMG's numerous web assets and e-commerce sites into e-businesses. 
Prior to joining WMG, Maggie held the CIO post at J. Sainsbury's, one of Europe's largest food retailers with more than 700 stores and revenue of more than $20 billion. As CIO from 2001 to 2005, Maggie was responsible for the leadership of the organization's IT enabled transformation program. 
Previously, Maggie was Vice President and CIO for Dell Europe/Middle East/Asia (EMEA), where she spearheaded the direction of IT resources across the region. 
Maggie is committed to the development of the next generation of IT leaders and is a mentor for Columbia University's executive MSc in Technology Management. Maggie received her Masters of Business Administration from The Open University in 1993.