Inspire your people, transform your organisation
With over 40 years' experience in online learning, The Open University is a global leader in the industry. Our unrivalled understanding and know-how in the design of online platforms, the development of relevant content and high quality materials and the implementation of effective delivery methods for both supported and unsupported study set us apart from other providers.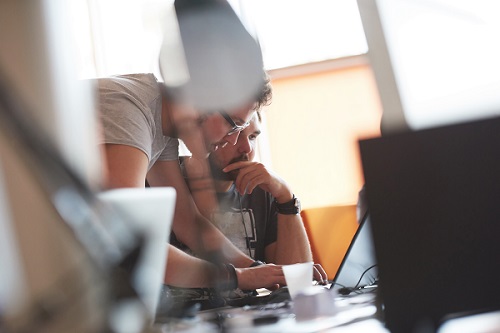 We are also experts in developing, implementing and evaluating focused online learning strategies as part of your organisation's wider L&D agenda for maximum utilisation and effectiveness. Coupled with our expertise in more traditional face to face learning formats, we are in a unique position to help you develop blended learning solutions that can broaden the scope and reach of your overall L&D strategy across your organisation. 
We also know that in order to succeed, learning programmes and initiatives need to be contextualised and aligned with your human resource development and talent management practices as well as the overall corporate strategy. Our holistic view of learning means that we engage with each dimension of your organisation's strategy, culture and capabilities as together we explore your critical priorities to develop integrated, impactful learning solutions that fit your needs, budget, scale requirements and preferred mode(s) of delivery. 
Right from your very first conversation through each stage of your journey with us, we take into account your evolving business needs and environment and work with you to co-create, adapt and tailor the content, processes and impact criteria against which we measure the success of your programme, ensuring an outstanding learning experience with tangible results. 
Our clients choose us for many reasons: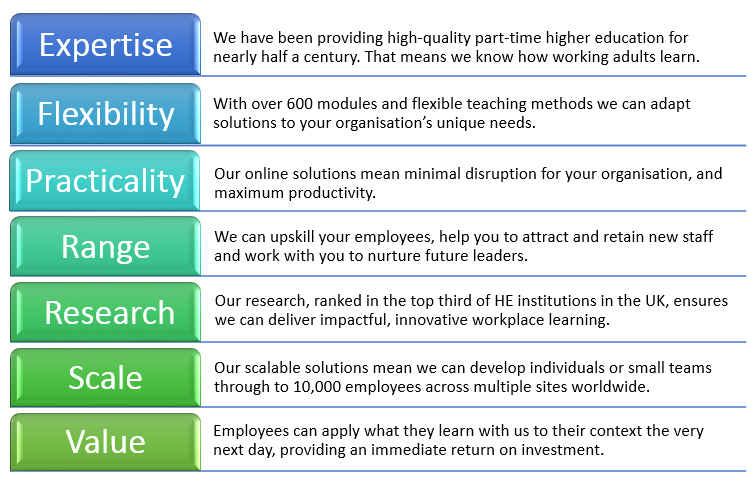 Partner with us and draw on our experience to help you innovate and unlock the full potential of your L&D offer to meet your current and future business needs.
Ready to explore further?
Phone: +44 (0)1908 653664