Executive Education Symposium: Innovating Executive Education through Digital Learning
Liz Moody, Director of Executive Education at The Open University Business School, will be speaking at the Executive Education Symposium in London on Tuesday 19 November.
---
OUBS Short Courses. Don't miss out – sign up today!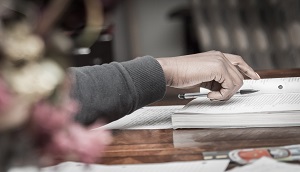 Time is running out to enrol for some of our 25hr short courses. Don't delay, register now and have a minimum of 10 months to complete.
---
Doing well by doing good
OUBS Academic Liz Moody has written an article for latest article of The European, out now. Liz discusses how tackling social inequality requires a sustained, integrated approach to transformation. Find the article on page 54 of the virtual magazine.
---
Commercial Awareness Challenge
As part of our OU@50 week, take Executive Education's free 5 step Commercial Awareness challenge, written by Liz Moody and designed to help you navigate your way towards better commercial awareness. 
It combines practical activities to practise some important management skills and theory which can assist you in organising your knowledge of your organisation. 
Having commercial awareness or being commercially aware is an increasingly important skill to improve your success at work. It isn't something you are born with, but rather a mindset or attitude that needs to be fostered, and it starts with developing your curiosity about your organisation and how it can be successful. 
---
Business Network Breakfast Briefing - Work and Meaning
In this event, OUBS Academic Liz Moody discussed questions such as: Why do we work? What does work mean to you? Have you ever wondered why some people get so much satisfaction from their job while others never seem to be very engaged or motivated? Is it something that we have inside of us or are we influenced by external factors? If it's within us, then how do we tap into this for our own benefit? Is there anything we can do as leaders to support this?  If it is externally influenced then how do we as leaders or people managers use this knowledge to improve workplace engagement and the gains that arise from that to our organisations. 
Liz Moody has for many years been interested in how to release the potential in people and the organisations they work in. She has variously tried to understand performance, effective team leadership and employee engagement. In looking at many of the ways organisations and managers seek to organise work, she has concluded that perhaps we are looking in the wrong places for answers to the wrong questions.
Watch the recording of this briefing and Q&A session by clicking the button.