This short course will help you develop your understanding of how digital technologies are disrupting and shaping the future of financial services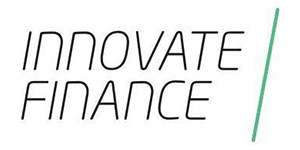 Developed in collaboration with Innovate Finance, an independent membership association that represents the FinTech sector across the UK. The organisation brings together companies from sectors such as insurance, retail and investment banking, payments, crowdfunding, big data, and alternative finance to promote and accelerate growth for the evolution of financial services. Innovate Finance provides members with a single point of access to policymakers, regulators, partners, investors, customers, educators and talent.
In this e-learning course, you will learn how the financial services sector is being shaped and transformed by digital technologies which are themselves constantly evolving. You will understand what is driving the emergence of a new breed of businesses, what solutions have emerged to a range of customer and business challenges and the technologies that these are based upon.
As a result of studying this course you will have a basic understanding of where the opportunities and challenges are in Fintech, know how to keep up to date with its changing face and be in a better position to understand where the future is heading for financial services.
Thanks to the strength and experience of The Open University Business School in work-based learning, you will enjoy the convenience of accessing materials whenever and wherever suits your schedule. You will be able to relate the course to your specific needs and your certificate of completion will demonstrate continuing professional development to your employer or professional body.
Successful completion also entitles learners to an electronic badge applied to their LinkedIn profile, this will demonstrate first level competence in FinTech. You will also have the reassurance of online learning support from an experienced learning adviser – who will respond to you within 24 hours.
Learn more about this course or register now
There are no entry requirements for the course, although you are expected to have some experience in the field and the course assumes a familiarity with the subject. All materials, exercises and study support are delivered online. The course is assessed by a work-based activity submitted at the end of the study period.
Key information
Course start:
Anytime
Course cost:
£695
10% OU MBA Alumni discount can be applied
Course duration:
50 hours - over a time period that suits you
Course benefits:

Learners will understand:

A broad understanding of how FS has evolved and how it currently operates
An introduction to how technology and regulation is impacting on FS and the drivers behind this
Familiarity with key financial, economic and technological terms and concepts and the ability to communicate effectively about them
An ability to analyse and recognise the significance of trends and role of stakeholders in the FinTech environment and their impact on the future of FS
Knowledge and skills that will help you contribute to innovation and change programmes in your organisation