Relate and The Open University Business School: A collaboration between industry leaders to deliver powerful learning for today's workplace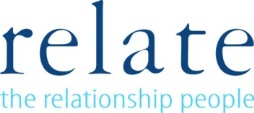 The Open University Business School have partnered with relationship experts, Relate, to co-create the UK's first leadership development course that focuses exclusively on trust and the role it plays in high performing organisations.
Developing high trust work relationships is a short course created in response to the research and growing awareness of how critical trust is in the workplace. This course will equip senior staff with the tools and knowledge to develop the type of high trust relationships that build productive organisations.
This course will be particularly important for:
Managers aspiring to more senior leadership roles
Managers leading their teams through change
Individuals looking to expand their portfolio of skills for coaching or other development
Senior management seeking to encourage culture change
Learn more about this course or register now
The course is a flexible online package, which can be enrolled on at any time. We recommend it is studied over 10-12 weeks (approximately five hours per week), and like all OUBS programmes, is designed to be implemented throughout the learning process – delivering results from day one. Learners are supported throughout the course by experienced Associate Lecturers.
Key information
Course start:
Anytime
Course cost:
£535
10% OU MBA Alumni discount can be applied
Course duration:
Approx. 10-12 weeks
Course benefits:

Learners will understand:

The nature and role of trust in organisations
The impact low trust can have
Their own relationship with trust and how others
perceive them through a Personal Trust Audit
How to improve their ability to develop high
trust relationships using tools and techniques
For information on booking Developing high trust work relationships for organisations, call +44 (0)1908 653664 or email Executive-Education@open.ac.uk.