In his inaugural lecture, Professor Richard Holti will draw on case studies from the construction industry and health care to illustrate how working professionals have forged new areas of practice over the past 50 years.
He will conclude by suggesting that reorganisations that succeed are those that embrace the creativity within before planning new innovations.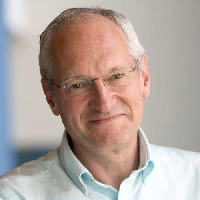 Professor Richard Holti
Richard Holti is Professor of Professional Learning at The Open University Business School. Richard Holti studied natural sciences, including history and philosophy of science at Cambridge and has a PhD in industrial sociology from Imperial College. He then spent 18 years at the Tavistock Institute of Human Relations in London, working on change and innovation projects with public and private sector organisations. He joined OUBS in 2001, developing his engaged approach to research and practice-based teaching. He has collaborated closely with a wide variety of NHS organisations and within the construction industry, focussing on what is involved when professionals challenge existing ways of working and create something new.
Event programme
17:30-18:00         Tea/Coffee on arrival
18:00-18:45         Making new ways of organising out of old  
18:45-19:00         Q&A
19:00-19:45         Drinks Reception