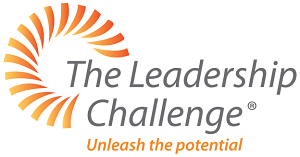 Why Attend?
Do you ever have to give presentations at work, in front of large or even small audiences?  Is it important to you that these presentations go well and are successful?  Do you occasionally think that your presentations could be better, but you're not sure how?  Have you noticed that really good presenters seem to be able to speak effortlessly, and yet have the audience in the palm of their hand?  Do you sometimes feel nervous at the thought of standing on your feet and speaking to an audience, and would like to feel more comfortable?  Are you and your audience fed up with relying too much on PowerPoint?  Would you like to be able to give really powerful presentations that appear effortless, and convince your audience? And, are you prepared to invest just two days to be able to do that?
Whatever the message you are delivering and the outcome you want, the Powerful Presentations Course can probably help you achieve it.
The course will be run by Open University MBA alumnus Peter Kennedy from The Leadership Challenge®, who has extensive knowledge and experience of speaking in public, and of training others to do the same.  Whatever your existing level of ability and experience – this course can take you up to the next level.  By the end of the course you will know how to deal with stage fright, how to walk in front of your audience with confidence and presence, how to connect and build rapport with your audience, how to grab and maintain their interest throughout your presentation, how to manage expectations, how to construct your presentation for maximum impact to get your message across. 
 
You will be able to put together a powerful and compelling presentation at a moment's notice.  You will be given a clear and flexible generic presentation structure, which can be adapted to suit most presentation situations, so you will never again have to start preparing a presentation with a blank sheet of paper.  These would all be skills worth having – wouldn't they?  There will be a maximum of 10 delegates on the course, which will allow you close support and the opportunity to practise your new found skills.  You will also receive a course workbook, brimming with tools, tips and practical suggestions.
Event cost
The investment for the open course is £750 +VAT per person, which includes one night hotel accommodation, meals, workbook, and all training costs. The course is £675 +vat per person without overnight accommodation.
Special Offer
Course presenter, Peter Kennedy, would like to offer two course places at a reduced rate of £250 +VAT exclusively to two fellow OUBS alumni.Please contact Janet Barker, Alumni Careers Coordinator, if you would like to enquire about this offer.
Venues & Timings
Our Open Courses take place at Somerford Hall in Staffordshire, a Georgian country house residence. Open courses start at 8.30 am on Day 1 and end by 5 pm on Day 2, and include programmed evening work on Day 1 until 7.30 pm.