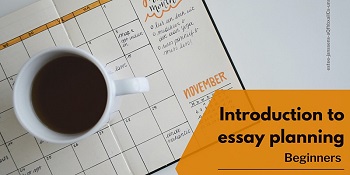 Writing complete and effective essays requires careful planning. This workshop, aimed at Access and Level 1 students, introduces the planning and writing process. Student Hub Live will discuss the structure and key components of an essay, and you'll learn how to include these elements in your plan. Examples of plans will be showcased, and they'll show you how to scope and order your material. You'll also learn how to plan your paragraphs so that each one addresses a key element of your essay and builds towards a coherent argument.
Four hundred tickets (with a limit of one per person) are available on a 'first come, first served' basis through Eventbrite. Subscribe at Student Hub Live if you would like to be notified about regisration and upcoming events.  
Important notice: This session is very tightly structured, starting promptly and finishing on time, with a strict programme of presentations and group activities. Please log in 15 minutes before the start, so that you can test your equipment and familiarise yourself with the online room.